Protesters tried to attack US air base in Türkiye, police used water cannons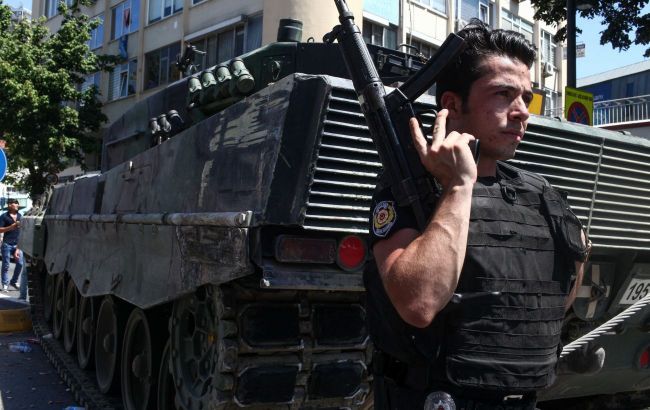 Protesters tried to attack US air base in Türkiye (Getty Images)
A group of protesters attempted to infiltrate the United States Air Force Base Incirlik, located in the city of Adana, Türkiye, according to NTV.
According to the media, the protest was organized by the humanitarian aid foundation Human Rights and Freedoms. They organized a demonstration in front of the airbase, which houses the 39th Air Wing Command of the US Air Force and the 10th Command of the Turkish Air Force Tank Base.
In response to the call from the head of the humanitarian aid foundation, Bülent Yıldırım, people from all over Türkiye joined the column of protesters.
Law enforcement had to take security measures, blocking streets and avenues around the base.
Adana ABD incirlik üssü.
Bakın gaz bombaları nasıldı havadan roket gibi iniyor. #incirliküssükapatilsin pic.twitter.com/TZF6c2BNuf

— Onur Demirağ (@onurdemirag_) November 5, 2023
The protesters were allowed to conduct their protest in a designated area on Sızay Karaköç Boulevard. However, after some time, the column approached the airbase, and a part of the group attempted to enter its territory.
To disperse the group, the police and special forces intervened, using pepper spray and TOMA special equipment.