Protesters in Armenia storm govt building amid escalating conflict with Azerbaijan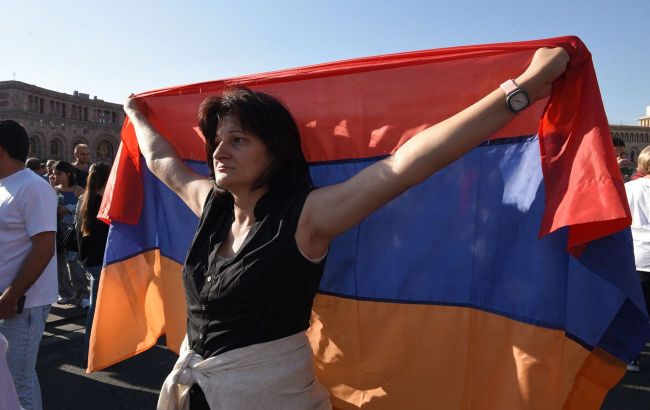 Illustrative photo (Photo: Getty Images)
In Yerevan today, September 19, a crowd began to storm the government building. The reason for this is dissatisfaction with the government's response to the escalation of the conflict with Azerbaijan, according to NEWS AM.
Protest participants are chanting calls for the resignation of Prime Minister Nikol Pashinyan, whom they believe is "doing nothing" amid the ongoing military actions.
Later, the Armenian police began using special means against the protesters gathered near the government building.
What led to this
Today, Azerbaijan announced the start of "local anti-terrorist measures" in Nagorno-Karabakh after accusing Armenia of "organizing a terrorist act and causing military casualties."
In the Karabakh region, it was reported that Russian peacekeepers fled following the commencement of the anti-terrorist operation. Meanwhile, Russian Foreign Ministry spokesperson Maria Zakharova stated that Baku allegedly had not informed the Russian "peacekeeping contingent" of its plans. There were calls to cease hostilities.
At the same time, Armenian Prime Minister Nikol Pashinyan stated that Armenia was not involved in military actions and didn't have an army in Nagorno-Karabakh.
Later, the Azerbaijani authorities voiced a condition for the cessation of the "anti-terrorist operation" in Nagorno-Karabakh: Armenian forces in the region must surrender.