Azerbaijan sets conditions for ceasefire in Karabakh conflict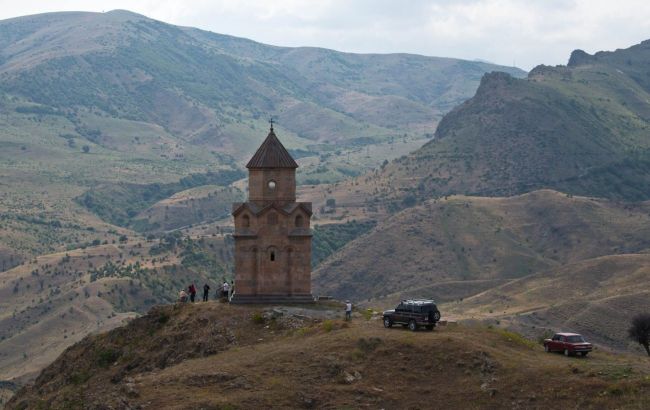 In Azerbaijan, conditions have been presented for the cessation of military actions in Karabakh (Photo: Getty Images)
The Azerbaijani authorities have articulated a condition for ending the "anti-terrorism operation" in Nagorno-Karabakh - Armenian forces in the region must surrender, according to the state agency AZERTADZH.
"To end the counter-terrorism measures, illegal Armenian armed formations must raise a white flag, surrender all weapons, and the illegal regime must self-dissolve," the statement said.
If this does not occur, Azerbaijan threatens to continue military operations in the region. The administration of the President of Azerbaijan also expresses readiness to meet with representatives of the Armenian population living in the Karabakh region.
Background
Today, Azerbaijan announced the commencement of "local counter-terrorism measures" in Nagorno-Karabakh following allegations by Armenia of "organizing a terrorist act and the death of military personnel."
In the Karabakh region, it was reported that Russian peacekeepers had fled following the start of the counter-terrorism operation.
Meanwhile, Russian Foreign Ministry spokesperson Maria Zakharova claimed that Baku allegedly had not informed the Russian "peacekeeping contingent" about its plans. They called for the cessation of hostilities.
At the same time, Armenian Prime Minister Nikol Pashinyan stated that the country was not involved in military actions and didn't have an army in Nagorno-Karabakh.