Protection of Putin, not Moscow: Russian propagandists' story on defense systems exposed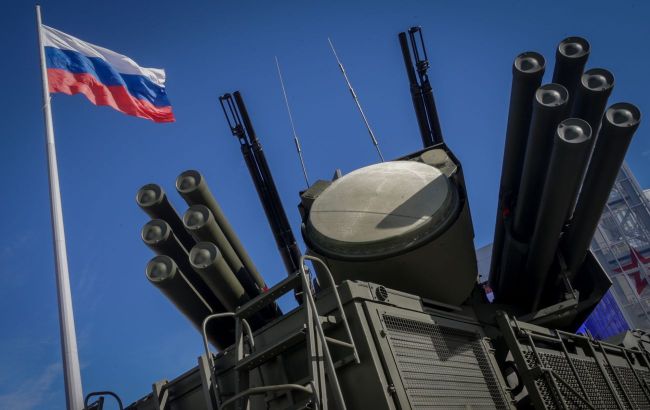 Illustrative photo (Photo: Getty Images)
Russian propagandists have released a story about anti-aircraft missile systems that supposedly protect Moscow from drone attacks. As it turned out, they showcased these anti-aircraft missile systems near the residence of dictator Vladimir Putin, according to Radio Liberty on Telegram.
The article notes that on September 3, in the propagandist program Vesti Nedeli (News of the Week) on the Russia 1 Channel, it was discussed how Moscow's authorities were supposedly "helping to protect" the city from drone attacks.
The Mayor of Moscow, Sergei Sobyanin, took part in the filming and praised the city's government for supposedly "unquestionably and quickly" fulfilling all requests from the Russian Ministry of Defense regarding the protection of the capital from aerial attacks.
In particular, the segment showed the construction of a new site for the deployment of the Pantsir-S1 air defense missile system in Moscow. Journalists found that these installations had been previously located there. At that time, they were placed together with radars in an open field.
Radio Liberty specifies that the positions of the anti-aircraft missile complexes have now been made stationary, and fenced with barriers, and platforms have been built for the systems.
"These 'Pantsirs' are located less than 10 kilometers from the residence of Russian President Vladimir Putin in Novo-Ogaryovo," emphasize the journalists.
Photo: Air defense systems near Putin's residence (t.me/radiosvoboda)
Pantsir-S1
Pantsir-S1 is a Russian anti-aircraft missile system. It can detect targets at a distance of up to 36 km, with a missile firing range of 20 km.
As a reminder, on January 20, another air defense complex was spotted near Putin's residence in Novo-Ogaryovo.