Pro-Ukrainian views face harsh repression in Russian-occupied territories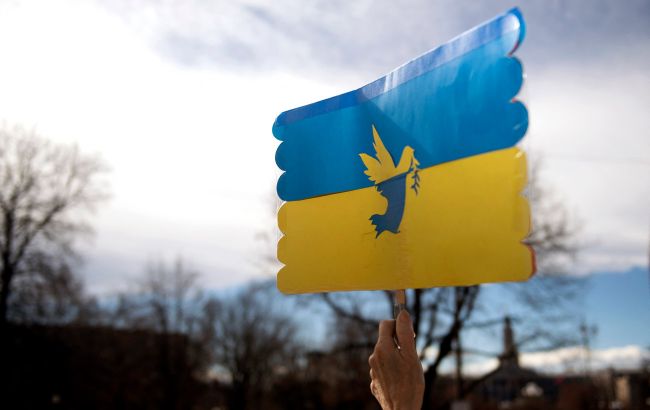 The amount of pro-Ukrainian people is increasing in Russian-occupied territories (GettyImages)
The amount of pro-Ukrainian people is increasing in Russian-occupied territories. Meanwhile, the occupiers are resorting to harsh mass punitive actions to counter this tendency, as Ukraine's Deputy Minister of Defense Hanna Maliar wrote on Telegram.
"The influence of the Russian occupation administrations on the temporarily occupied territory of Ukraine is rapidly declining due to their inability to maintain an acceptable level of life support for the local population," she wrote.
Indeed, in a number of occupied settlements in Zaporizhia and Kherson regions, local residents demonstratively ignore the orders of the occupation administrations and express distrust in Russian state propaganda.
"More truthful information about the situation at the front line and the devastating consequences of hostile occupation is spreading among the residents, and the amount of pro-Ukrainian population is increasing," she added.
To counter these tendencies, the command of the Russian troops is resorting to harsh mass punitive actions. In particular, the Russians kept Kyrylivka in the Zaporizhzhia region surrounded for several weeks. Then, the occupiers conducted a total filtration of the local population, as well as searches at local infrastructure sites and in citizens' residences. Those who had been reported to the FSB (Federal Security Service of the Russian Federation) for supporting pro-Ukrainian positions were subject to particularly thorough checks. In most cases, such people were immediately detained by the occupiers and taken away for interrogation. Some of them were not returned home, and their fate remains unknown.
Ukrainian resistance
Despite the occupation of settlements in a number of regions, Ukrainian citizens continue to resist the Russians and try to speed up the de-occupation. Meanwhile, the occupiers are searching for Ukrainian partisans and may resort to searches, torture, and other harsh measures. For example, in the temporarily occupied part of the Kherson region, the Russians are searching local homes for partisans, as well as threatening confiscation of property and forced deportation for those who refused to obtain a Russian passport. Additionally, in the Zaporizhia region, the occupiers are forcing taxi drivers to inform on people with pro-Ukrainian views.