Prime Minister of Poland announced readiness to form a new government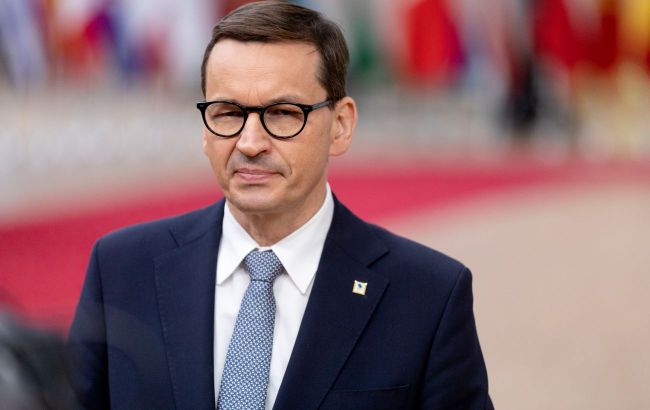 Prime Minister of Poland Mateusz Morawiecki (photo: Getty Images)
Prime Minister Mateusz Morawiecki expressed his readiness to form a new government in Poland following the parliamentary elections, states the Prime Minister's office in Poland.
"Traditionally, the President entrusts the formation of the government to the party that achieved the highest results. We will create a stable government capable of guiding Poland through various challenges," Morawiecki stated.
Since 2015, Poland has been governed by the conservative "Law and Justice" party, which holds the majority in the Sejm (the lower house of parliament). Both the Prime Minister and the President of Poland come from this political force. However, Polish media reports suggest that if opposition parties unite, they might secure a majority in the Polish parliament with over 231 seats.
Parliamentary elections in Poland
According to exit poll data, the distribution of votes in the Polish elections is as follows:
"Law and Justice" - 36.8%.

"Civic Coalition" - 31.6%.

"Third Way" - 13%.

Left-wing parties - 8.6%.

"Confederation" - 6.2%.
More about the elections in Poland and the possible scenarios for forming a new government can be found in the article by RBC-Ukraine.
Additionally, it's worth noting that simultaneous with the elections in Poland, a referendum was held with four questions concerning the sale of state-owned property to foreigners, an increase in the retirement age, the construction of a border wall between Poland and Belarus, and the admission of illegal immigrants from the Middle East and Africa.