Prigozhin's rebellion was a turning point: Putin did not destroy him, but bargained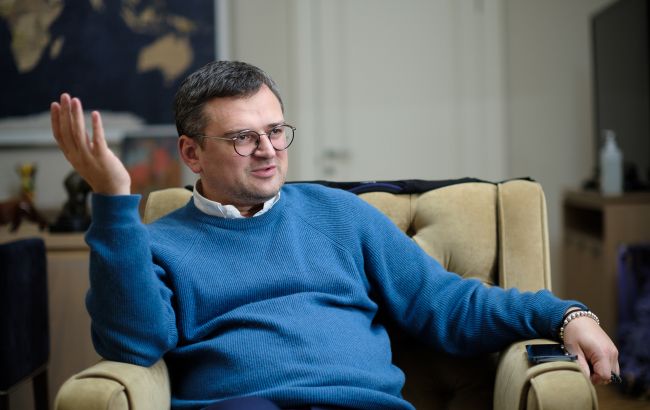 The Minister of Foreign Affairs of Ukraine, Dmytro Kuleba (Photo: RBC-Ukraine, Vitalii Nosach))
The Minister of Foreign Affairs of Ukraine, Dmytro Kuleba, reported that the rebellion of the Wagner Group leader, Yevgeny Prigozhin, and his mercenaries became a turning point for Russia, as Russian dictator Vladimir Putin did not eliminate the conspirator but decided to negotiate with him in the interview with CNN.
Kuleba believes that when Prigozhin initiated his rebellion, he had serious intentions. "He wanted to create conditions where he would be recognized as a real power source in Russia. I am not a prophet to predict all possible scenarios, but it is still unclear what caused him to change his intentions, what arguments convinced him?" the minister pointed out.
Moreover, Kuleba emphasized that the main lesson from Prigozhin's coup was the demonstration of Putin's regime's weakness to the entire world, including the Russian people.
"Throughout his rule, Putin always openly eliminated his enemies and tried to do so as convincingly as possible. This time he didn't eliminate Prigozhin; he decided to negotiate and make a deal. It is indeed a crucial moment," added the minister.
Prigozhin's rebellion
In June, the leader of the Wagner Group accused the Russian Ministry of Defense of attacking his mercenaries' rear camps and declared a "March of Justice." His mercenaries advanced to Rostov and set out to storm Moscow but halted about 200 km from the capital.
The coup ended after negotiations between Prigozhin and Lukashenko. It was decided to send Prigozhin and some of his mercenaries to Belarus.
Currently, more than 2,000 Wagner Group soldiers are stationed in Belarus.