President's office addresses the blockade of trucks at border with Poland, stating ongoing negotiations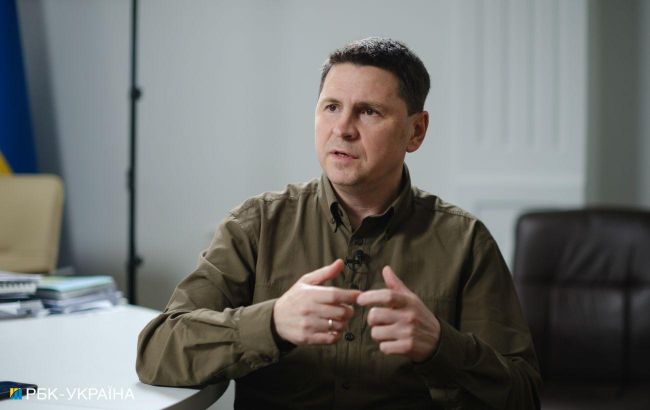 Advisor to the Head of the Office of the President of Ukraine, Mykhailo Podolyak (photo: Getty Images)
Ukraine should engage in negotiations with Poland regarding the truck blockade at the Polish-Ukrainian border, states the Advisor to the Head of the Office of the President of Ukraine, Mykhailo Podolyak.
"Despite all the economic challenges, we should approach this situation calmly, engage in negotiations, and explain that we are also interested in improving the quality of this market, the freight transportation market," he stated.
Podoliak emphasized that Poland is a key transit partner for Ukraine, serving as the route for supplying essential goods.
"We need to find a balance, and I believe we can achieve that," he added.
Protests at the Poland border
Ukraine has raised the issue with Poland and the European Union regarding the implementation of memoranda on the capacity of Ukrainian-Polish border crossings. Specifically, Kyiv has received notifications of the risk of blockades at the border crossings from Polish carriers.
What are Polish transporters dissatisfied with
Carriers are upset about what they see as excessive competition after the liberalization of international transport between Ukraine and the EU. They are demanding:
returning permits to Ukrainian carriers;
strengthening rules for transportation by foreign carriers based on the European Conference of Ministers of Transport;
preventing foreign companies from registering in Poland if their finances are not within the EU territory;
a separate queue in the eQueue system for vehicles with EU license plates;
a separate queue for all border crossings for empty trucks;
access to the Shlyakh system.