Predictable and primitive: OP names Russia's main goals at current stage of war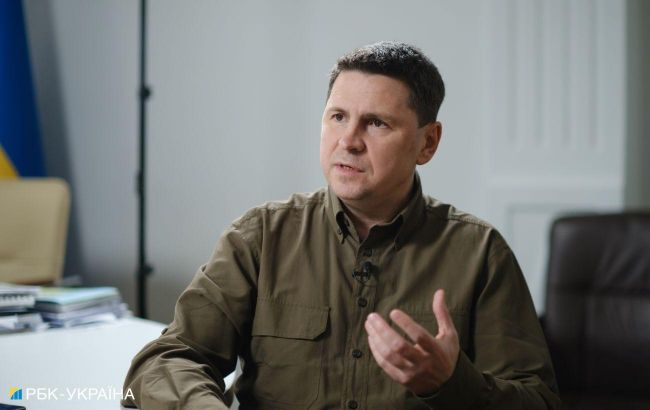 Mykhailo Podolyak, Advisor to the Head of the Presidential Office (Vitalii Nosach, RBC-Ukraine)
The primary goals of the Russian Federation in the current stage of the war against Ukraine are described as predictable and primitive, according to the advisor to the President's Office, Mykhailo Podolyak.
As noted by Podolyak, at this stage of the war, Russia is:
Conducting cannon fodder counterattacks, aiming to advance at least 500 meters for propaganda purposes.
Provoking instability in various regions to divert the world's attention away from supporting Ukraine.
Attempting to freeze the conflict to reduce the intensity of hostilities and maintain its presence in the occupied territories before moving on to the next stages of the war.
Seeking missiles, projectiles, and drones in third countries within the framework of a hypothetical terrorist alliance.
Shifting the war into a positional stance without significant advances on either side to partially regain influence on the global stage.
"All of this collectively appears predictable and primitive, and can be countered with a firm principled stance from the coalition of democratic countries. We need to bring the war to a just conclusion and establish the architecture of a new global order," explained the advisor to the President's Office.
Frontline situation
According to data from the General Staff of the Armed Forces of Ukraine, Ukrainian forces are currently engaged in counter-battery combat and inflicting fire damage to enemy rear positions in the Kherson direction. In particular, Ukrainian soldiers are advancing in the Melitopol direction.
As reported by analysts from the Institute for the Study of War, Ukrainian Armed Forces maintain some positions in Krynky and continue limited attacks on the left bank of the Dnipro River. It is likely that Ukrainian troops have landed near Pidstepne in the Kherson region and have taken control of a stretch of road between three settlements.