Poland seeks to strengthen its border with Belarus deploying extra 1,000 soldiers - Reuters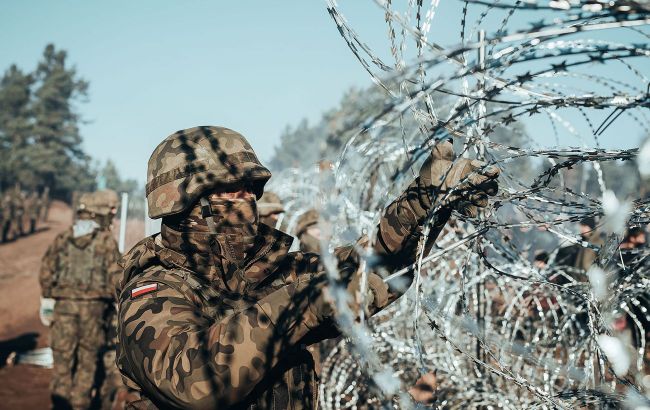 Poland seeks to strengthen its border with Belarus with 1,000 soldiers (Getty Images)
The Border Service of Poland has formally requested the Ministry of Defense to deploy an additional 1,000 military personnel to the border with Belarus, according to Deputy Minister of Internal Affairs of Poland Maciej Wasik, Reuters reports.
According to the media, This move comes amid an increase in attempts to illegally cross the frontier.
The head of the Border Guard, Tomasz Praga, said this year 19,000 people had tried to cross the Polish-Belarusian border illegally, up from 16,000 last year.
"The general (Praga) asked to move another 1,000 soldiers to the Polish-Belarusian border," Wasik said.
In recent weeks, Wagner mercenaries appeared near the border, which, according to Polish Prime Minister Mateusz Morawiecki, is aimed at destabilizing the situation on NATO's eastern flank.
Wagner Group in Belarus
Following a failed coup attempt by Wagner chief Yevgeny Prigozhin, some of his fighters have been relocated to Belarus. The mercenaries are currently situated in a makeshift camp. Ukrainian border officials emphasize that these fighters in Belarus do not pose an immediate threat to Ukraine, but provocations are not ruled out.
Meanwhile, residents of the Polish village of Bialowieza reported the flyover of two Belarusian Mi-24 and Mi-8 helicopters over their homes on August 1st.
Initially, Warsaw denied this incident but later confirmed the border violation. Poland has also informed NATO about the incident.