Poland provides Germany with evidence of Russia's involvement in undermining Nord Stream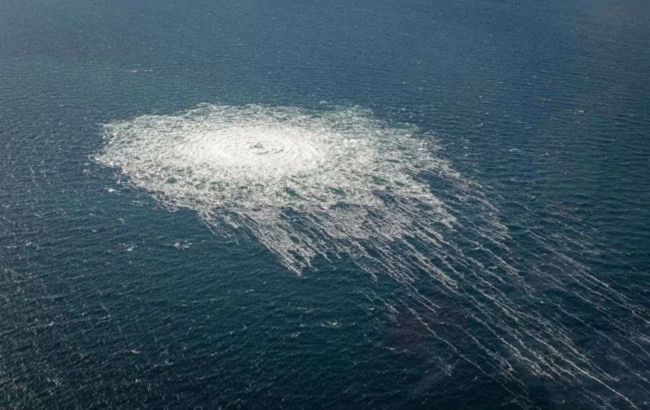 Poland provided Germany with evidence of Russian involvement in the Nord Stream bombing (Photo: Getty Images)
Poland has provided Germany with evidence of Russian involvement in the explosions on the Nord Stream and Nord Stream-2 gas pipelines, but the German government is skeptical about this information, according to Zeit.
Polish intelligence services recently sent information to Germany indicating that Poland had identified part of the crew of the yacht Andromeda, which was in the area of the incident.
According to their data, several men who were on the yacht for some time allegedly had Russian citizenship.
The publication notes that Andromeda played a crucial role in the attack on the Nord Stream pipelines on September 26, 2022.
According to the Gdansk Prosecutor's Office, on September 19 of the same year, the Polish border service checked the crew of Andromeda during a stop in the Polish city of Kolobrzeg and recorded the personal data of the crew members.
According to the prosecutor's office, the men presented Bulgarian documents, which were forged. One of the men - presumably the yacht's captain - introduced himself as Mikhail Popov.
Polish intelligence believes that they know the real identities of these individuals and assumes that some of them may be associated with Russian military intelligence.
As the publication notes, the German government and investigators are skeptical about these reports and consider them a possible diversion by Warsaw.
The agency explains that Poland is currently in the midst of an election campaign, and the Polish government has publicly accused Russia of committing the crime from the beginning.
"It is not excluded that the Polish authorities are emphasizing the Russian trail to divert attention from Ukraine," the agency notes.
Leak on Nord Streams
In September 2022, gas began to leak from several threads of the Nord Streams. Later, various experts concluded that explosions led to this situation.
One version is Russia's involvement in the leaks. The aggressor country could take such a step to avoid paying penalties under contracts.
There has also been recent information in the media about the alleged involvement of Ukraine. President Volodymyr Zelenskyy has already denied such rumors.