Poland promises to supply Ukraine with MiG-29 jet on permanent basis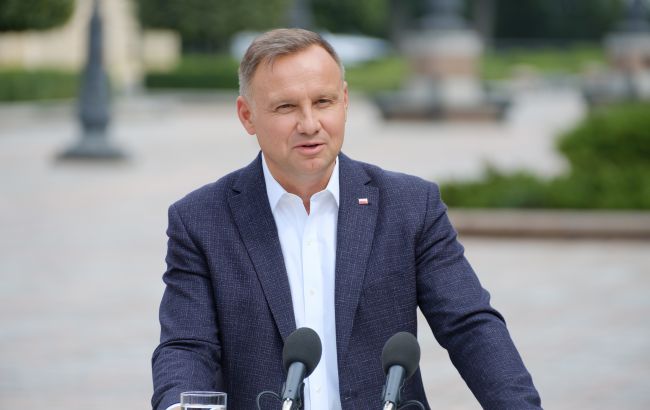 President of Poland, Andrzej Duda (Vitaliy Nosach, RBC-Ukraine)
The Polish President Andrzej Duda said that his country is prepared to continue a consistent supply of MiG-29 aircraft to Ukraine as part of its ongoing support, as wPolityce.pl reports.
Duda said that Poland comes in third, following the USA and the UK, regarding the extent of aid given to Ukraine.
"We are ready to continue delivering MiG-29 aircraft. We have formed a coalition to provide military support to Ukraine, but only within the realms we can manage," Duda said.
Since the beginning of Russia's full-scale invasion, Ukraine has been receiving significant military support from its international allies. Specifically, Poland and Slovakia have agreed to transfer MiG-29 fighters to Ukraine. Poland recently confirmed that it has already dispatched 14 MiG-29 units to Ukraine. In total, Warsaw possesses at least 22 such aircraft within the country's Air Force. In April, Warsaw sought Berlin's approval to supply Soviet-era MiG-29 fighters, previously acquired from old German Democratic Republic stocks, to Ukraine. Germany promptly agreed to the supply request.