Poland likely to transfer all MiG-29 aircraft to Ukraine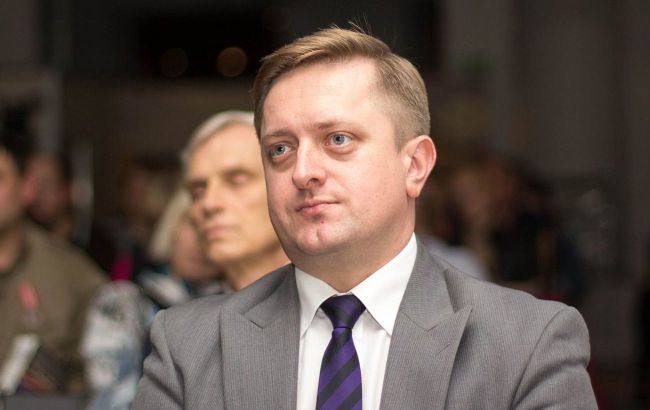 The Ambassador Extraordinary and Plenipotentiary of Ukraine to Poland, Vasyl Zvarych (Photo: facebook.com ODFoundation)
As of now, Poland has transferred 10 MiG-29 fighter jets to Ukraine. However, it is not ruled out that Ukraine may receive the rest of the aircraft that are currently in service with Poland, according to the Ukrainian Ambassador to Poland, Vasyl Zvarych, as reported by "Ukrinform".
"As of now, 10 MiG-29 fighter jets have been transferred to Ukraine, but it is not ruled out that Poland will transfer the remaining approximately 20 aircraft of this type that are still in their inventory," the ambassador stated.
According to Zvarych, this transfer is likely to happen after Poland starts receiving aircraft from Western countries. "This process has already begun (Poland received the first FA-50 fighter jets from South Korea - Ed.). Poland is currently among 11 countries that have declared readiness to commence training Ukrainian pilots on F-16 aircraft," the ambassador explained.
MiG-29 for Ukraine
The MiG-29 is a multi-role fourth-generation Soviet fighter jet. It served as the main multi-role fighter for countries in the Warsaw Pact and the Soviet Union during the 1980s. Currently, it is in service with many countries worldwide, including Ukraine.
Poland has at least 22 MiG-29 fighters in its Air Force.
Earlier, the Polish Minister of Defense, Mariusz Błaszczak, announced that Poland had transferred 10 MiG-29 aircraft to Ukraine.
In mid-March, the President of Poland, Andrzej Duda, announced the transfer of MiG-29s to Ukraine. The first delivery of the aircraft became known in early April, but the exact quantity was not disclosed.
In addition, in April, Germany allowed Poland to transfer five of its MiG-29s from the stocks of the former German Democratic Republic (East Germany).
Previously, it was reported that the Polish government had transferred 14 MiG-29 fighter jets to Ukraine.