Poland does not rule out Russian trace in case of monitoring President Duda's car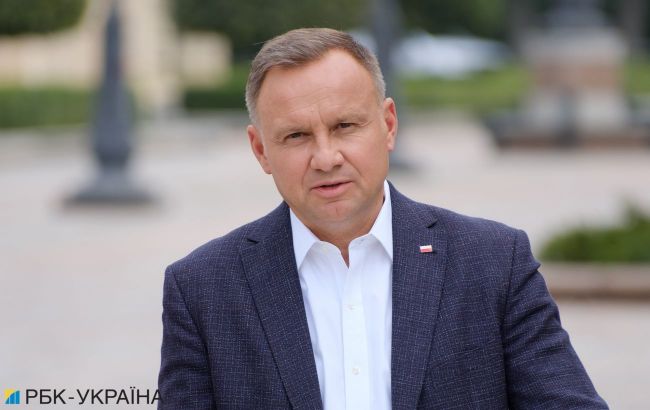 President of Poland, Andrzej Duda (photo: Vitalii Nosach, RBC-Ukraine)
The case of discovering a bug for surveillance in the car that is part of the convoy of Polish President Andrzej Duda is being investigated by the National Prosecutor's Office in the city of Katowice. Investigators do not rule out the involvement of third-party intelligence services, including Russian ones, according to Rzeczpospolita.
"If the investigation confirms an eastern direction, that is, if it is established, for example, that the Russians and their services were involved, if that were true, we would have an extremely dangerous situation," emphasized one of the representatives of Polish intelligence.
According to the information from the publication, one of the investigation directions involves checking the possible involvement of foreign intelligence services in the installation of the "bug."
Meanwhile, one of the representatives from Duda's office noted that such devices were centrally installed on cars transporting lower-ranking officials several years ago. Therefore, he does not rule out the possibility that one of the cars might have had such a device inadvertently left on it.
Earlier, it was reported that the Polish State Protection Service discovered a tracking device in a car belonging to the President's Office. According to sources, the surveillance device was found in the car during a routine check in the summer.