People magazine chooses world's sexiest man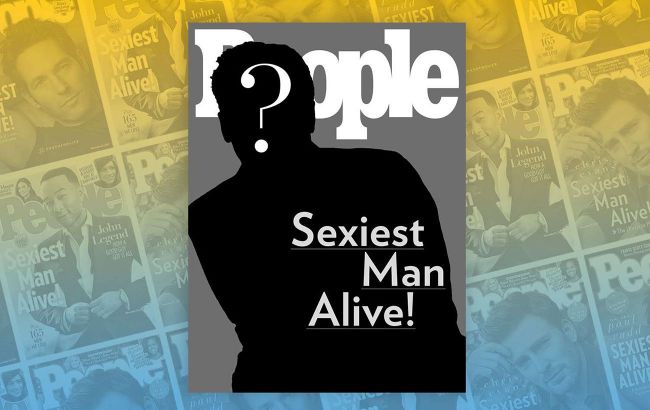 Who became the sexiest man in 2023 (photo: people.com)
People magazine named the world's sexiest man of 2023 during an episode of Jimmy Kimmel Live, where a 57-year-old famous actor was announced as the winner, according to Daily Mail.

The title of "Sexiest Man of 2023" was bestowed upon Patrick Dempsey, a renowned actor best known for his portrayal of Derek in the hit series "Grey's Anatomy."
'I'm just happy they made a decision and it was me this year.' said Dempsey.
Dempsey has been married for several years and has three children with his wife, 57-year-old Gillian. Their children include 21-year-old Tallulah and 16-year-old twin sons, Darby and Sullivan.
It is noteworthy that Dempsey has been one of the top contenders for the most attractive man title for several years, previously ranking among the top three alongside George Clooney and Matt Damon.
Patrick Dempsey (Photo: Getty Images)
He acknowledged that his family was taken aback by the news and initially doubted him.
"Never give up on a dream," Dempsey said.
He joked about feeling famished before a magazine photo shoot, engaging in vigorous exercise, and cutting out all bread from his diet.
Paul Rudd won in 2021 followed by Chris Evans in 2022.
Patrick Dempsey (Photo: Getty Images)
For reference
Patrick Dempsey is an American actor and race car driver. He won a silver medal in the 24 Hours of Le Mans race in 2015. Dempsey gained fame for his portrayal of Derek Shepherd in the TV series Grey's Anatomy, which earned him a Screen Actors Guild Award and two Golden Globe nominations.
Shortly, Michael Mann will release the movie Ferrari, in which Dempsey played the role of racer Piero Taruffi.
Patrick Dempsey on the cover (screenshots)
Previously, we covered the pre-fame occupations of Hollywood's most attractive stars.