Pentagon to replace Ukraine's damaged military equipment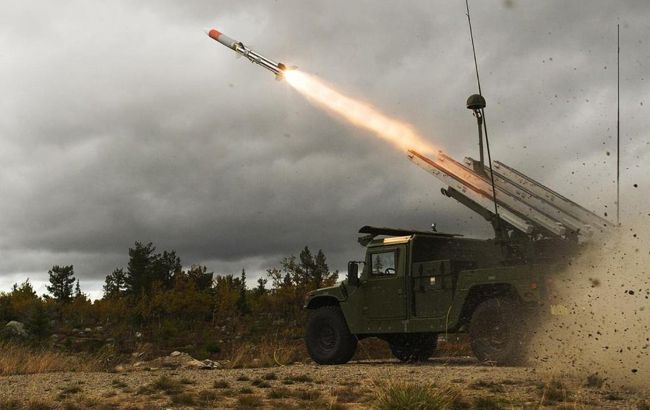 NASAMS missile system (Konsberg)
The United States will provide Ukraine with additional military aid up to $325 million. The package will include Stryker and Bradley armored vehicles to replace damaged in Ukraine's counteroffensive currently underway, as Voice of America reports.
Pentagon officials said the latest aid includes ammunition for National Advanced Surface-to-Air Missile Systems (NASAMS), as well as additional missiles for Ukrainian High Mobility Artillery Rocket Systems (HIMARS).
The announcement came amid reports that in recent days Ukraine has lost over a dozen Bradley infantry fighting vehicles, highlighting the military expenses of the current counteroffensive.
"These top systems, as good as they are, are vulnerable and will need to be replaced, and so it's a reminder that this security provision is not a one-off. This is going to have to continue for the long term," said Bradley Bowman, senior director of the Center on Military and Political Power at the Washington-based Foundation for Defense of Democracies.
The latest aid package will be the 40th authorized by the US President, involving military equipment from the Department of Defense reserves.
Additional military aid to Ukraine
This week, US Defense Secretary Lloyd Austin will go to Brussels for a meeting of NATO defense ministers, where support for Ukraine will be the main issue to discuss. According to officials, Austin will hold another meeting of the Ukraine Defense Contact Group to discuss how Western allies can provide Ukraine with additional military aid during its ongoing counteroffensive. Defense representatives will also coordinate plans for training Ukrainian pilots on F-16 fighters, officials added.
After the Russian full-scale invasion on February 24th, the US promised Ukraine security assistance amounting to over $39 billion, although the Pentagon continues to work on an accounting error that inflated the amount sent to Kyiv. When calculating the value of the aid package, the Department of Defense took into account the costs of replacing the weapons provided to Ukraine, whereas it should have been tallying the cost of actually dispatched systems, officials told Voice of America. According to officials, the error is expected to result in additional billions of dollars, which will be available for further assistance to Ukraine.