Pentagon readies new $2 billion Ukraine air defense package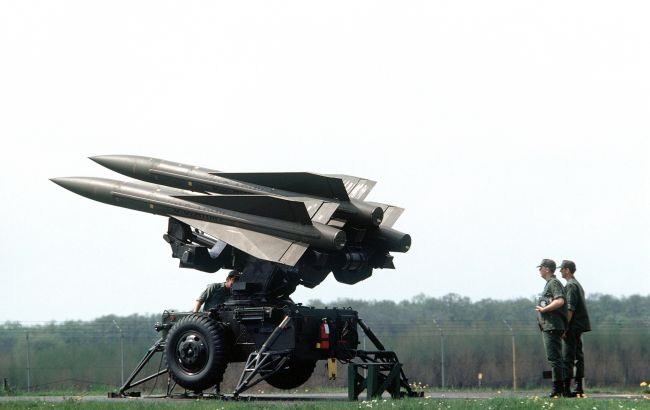 Hawk air defense system (Wikipedia)
The Pentagon is set to announce a long-term arms package for Ukraine worth over $2 billion, which will include missiles systems for air defense, according to reports by Bloomberg.
The announcement of the package by the US Department of Defense is expected to be made on Friday, according to administration officials.
Military analysts suggest that the future announcement is being made in response to the anticipated counteroffensive by the Ukrainian Armed Forces.
What's included in the package
Funds allocated under the United States Security Assistance Initiative (USAI) will be used for the acquisition of missile launchers and Hawk missiles, as well as two types of enhanced Patriot air defense missiles.
According to the publication, one of the missiles is the Patriot Advanced Capability Missile-3 (PAC-3), manufactured by Lockheed Martin Corp.
The other is the Guidance Enhanced Missile (GEM-T), produced by Raytheon Technologies Corp. It provides an enhanced capability to hit enemy ballistic missiles, cruise missiles, or aircraft in addition to the PAC-3 missile.
US assistance program for Ukrainian air defense
The USAI aims to cover the costs of contracts with delivery timelines spanning several months or even years to support Ukraine's long-term security needs.
In November 2022, the US announced its intention to supply Hawk systems from its own stockpiles, but they need to be refurbished at the expense of USAI.
Hawk air defense system
The surface-to-air missile system is the predecessor to the Patriot missile defense system. Initially developed for aircraft destruction, it was later modified for intercepting missiles in flight. It was put into service in 1960.
The system itself is valued at $15 million, with missiles costing $250,000 per unit.
Last autumn, Spain decided to transfer several Hawk air defense systems to the Ukrainian Armed Forces.