Pentagon quietly increases military aid to Israel - Bloomberg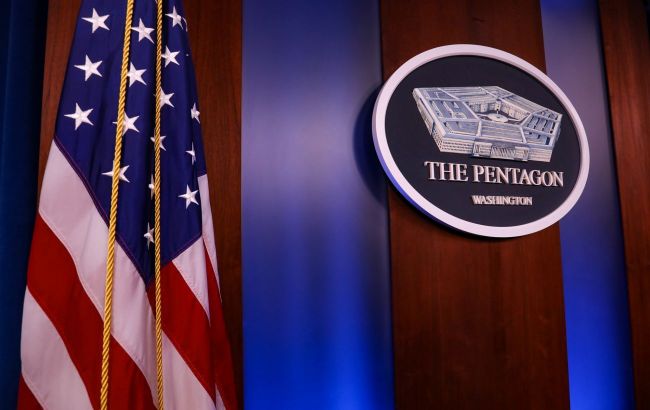 The Pentagon may have quietly increased military aid to Israel (Photo: Getty Images)
The U.S. Department of Defense has increased the supply of military aid to Israel without publicizing it. Ammunition and missiles are being transferred "almost daily," according to Bloomberg.
The Pentagon is said to be fulfilling requests from the Israeli Defense Forces, including an increase in laser-guided rockets for Apache attack helicopters, 155mm artillery shells, night vision devices, bunker-busting munitions, and new military vehicles.
The information comes from an internal U.S. Defense Department document, revealing that the shipments extend beyond the announced transfers of interceptor missiles for the Iron Dome system and Boeing Co.'s "smart bombs."
"The arms sought by Israel as it fights Hamas, designated as a terrorist group by the US and European Union, are listed in a document labeled "Israel Senior Leader" requests that's dated late October and is circulating in the Pentagon," reported the publication.
According to the document, the weapons are either already being supplied or are in the process of being made available from U.S. and European stocks.
As of the end of October, estimates suggest that Israel received a total of 36,000 rounds for 30mm cannons, 1,800 invited bunker-busting munitions M141, and no fewer than 3,500 night vision devices.
While the Pentagon did not disclose specific details to journalists, it stated in a release that it "uses multiple avenues—from internal stock to U.S. industrial channels—to ensure Israel has means for self-defense." The Department of Defense mentioned that security assistance continues to be provided almost daily.
A Pentagon statement also mentioned that the United States promptly supplies precision munitions, small-diameter bombs, 155mm artillery shells, and other munitions. This is in addition to interceptors for the Iron Dome and medical supplemental equipment.
Earlier in the State Department, it was emphasized that providing extensive assistance to Ukraine and Israel is an "imperative."
Additionally, in October, the Pentagon responded to reports in the media about the transfer of munitions to Israel that the U.S. had promised to Ukraine, clarifying that the deliveries were separate and distinct.