Pentagon chief justifies cluster munitions supply to Kyiv - CNN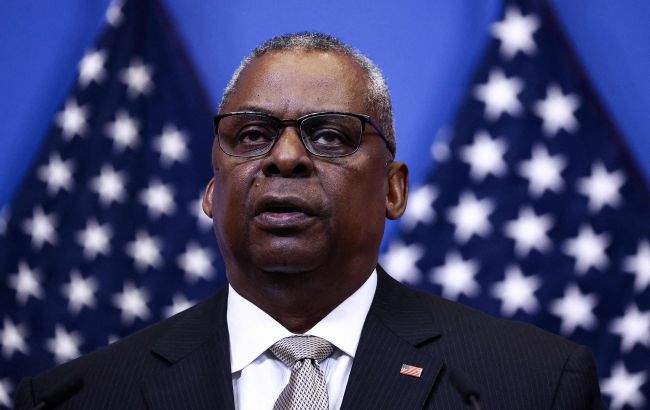 Photo: US Secretary of Defense Lloyd Austin (Getty Images)
US Secretary of Defense Lloyd Austin explained Washington's decision to support Ukraine with cluster munitions in an interview with CNN.
"First of all, I think we should remember that they are fighting hard to defend their sovereign territory," Austin told CNN's Wolf Blitzer. "You know, they're not asking for the munitions to go invade ... another country, as the Russians did, they've been using cluster munitions from the very beginning," Austin said.
According to Austin, the Ukrainians have committed to using these munitions only in "appropriate places," not in populated areas.
"They will record the places that they use them and they will prioritize demining efforts," he said. "And we will help them do that, in those places where they gave us the conditions," he said.
When asked by CNN how long it would take the US to supply cluster munitions to Kyiv, Austin said he wants to ensure that "Ukraine can remain successful in their fight," so he would not "speculate how long that's going to take."
"We're going stay focused on making sure that they have what they need to continue to provide the support for their maneuver," Austin said.
Cluster munitions
Ukraine will receive cluster munitions and other weaponry as part of a new package of military aid from the US. According to US President Joe Biden, these munitions will help the Armed Forces of Ukraine continue their counteroffensive.
Previously, Ukrainian Minister of Defense Oleksii Reznikov dispelled concerns regarding the transfer of cluster munitions and outlined the five main principles for their use.
The US currently has approximately 3 million units of cluster munitions, which can be used in 155mm howitzers.
Cluster munitions are a type of bomb or rocket that releases and disperses hundreds or thousands of submunitions upon explosion. Submunitions can be fragmentation bombs, anti-personnel mines, incendiary bombs, or other munitions.
The Convention on Cluster Munitions, which prohibits the production, stockpiling, use, transfer, and export of cluster munitions, has been signed by 128 countries. Despite this, cluster munitions continue to be used in conflicts worldwide.
The largest countries in the world, including the United States, China, India, Brazil, Russia, and Ukraine, have not signed the convention.