Peace initiatives demanding Ukraine give up territory disappeared from information field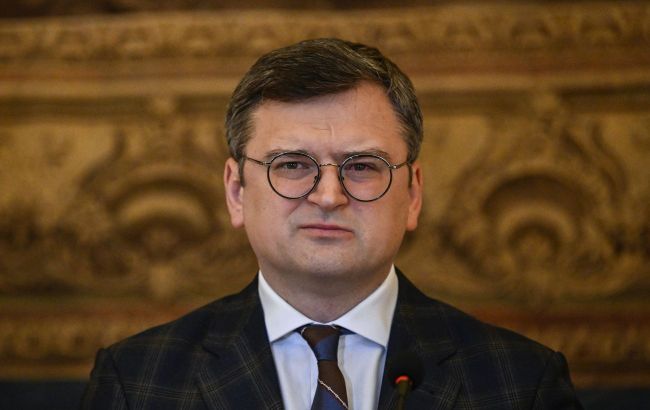 Chairman of the Ministry of Foreign Affairs of Ukraine, Dmytro Kuleba (photo: GettyIamges)
Over the past six months, numerous peace initiatives from other countries, which envisioned Ukraine ceding part of its territory to Russia, have disappeared from the information arena. Instead, the world is leaning toward the peace formula proposed by Ukraine, states Ukraine's Minister of Foreign Affairs, Dmytro Kuleba.
Commenting on the current forum in Malta, Kuleba noted that currently, the Ukrainian peace formula is supported by 66 countries, including countries from the global south.
"Notice: over the same six months, numerous 'peace' initiatives that called for Ukraine to give up territories or make other unacceptable concessions have disappeared from the information arena," Kuleba stated.
He emphasized that at the center of all discussions now is the fair and honest Ukrainian formula, which fully aligns with the principles of the UN Charter and key General Assembly resolutions.
Peaceful summit in Malta
On October 28, the third meeting regarding the Ukrainian peace formula started in Malta. The main goal for Ukraine, as stated by the Head of the Office of the President, Andriy Yermak, is to secure broad international support for President Volodymyr Zelenskyy's peace plan.
The two previous meetings took place in Copenhagen and Jeddah. During those meetings, Ukraine managed to engage not only its direct partners and allies but also representatives from the Global South who maintain a neutral position regarding the war.
China is not participating in the peace summit this time. According to reports, Ukraine's leadership was disappointed by Beijing's absence.
Peace initiatives for Ukraine
Several countries had previously declared their desire to mediate between Ukraine and Russia and presented their so-called peace plans.
China was one of the first to develop such a plan, although it faced criticism from Ukraine and its partners.
Additionally, peace initiatives were put forward by Brazil, Indonesia, and African countries. However, most of these plans included territorial concessions from Ukraine and a freeze on the conflict. The Ukrainian leadership has repeatedly emphasized that the country will not make territorial concessions, and for the war to end, Russia must withdraw its forces.