Peace Formula gains support from multiple countries: Zelenskyy's Office reports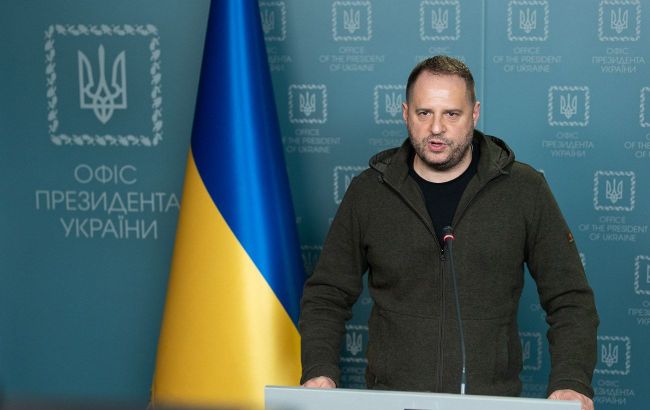 The Head of the Office of the President, Andriy Yermak (Photo: UNIAN)
The preparation of President Volodymyr Zelenskyy's Ukrainian Peace Formula has been supported by 58 countries, according to the Head of the Office of the President of Ukraine, Andriy Yermak.
"If last time (at the August 5 meeting in Jeddah- Ed.), we had 43 countries, today we have 58. And this is not the end, and I can also say that we have a significant number of countries willing to join," Yermak stated.
According to him, 10 working groups have already been established for each point of the peace formula.
"Our Ukrainian experts will work in these groups, and international experts will also be involved," he said.
He explains that Ukraine's current plan is to develop a detailed program for each point of the Ukrainian peace formula and accomplish this by the end of this month.
"In order to have the next advisors-level meeting in a month, as we agreed in Jeddah, and to discuss the date and venue for the summit," he emphasized.
Summit in Saudi Arabia
The two-day meeting in Saudi Arabia on August 5-6 focused on the Ukrainian Peace Formula. The first report about the meeting came from The Wall Street Journal and was later confirmed by the Office of the President.
Representatives from over 40 countries were invited to the summit, including India, Brazil, Indonesia, Egypt, Mexico, and China.
Following the summit, Andriy Yermak, the Head of the Presidential Office, stated that while some representatives had different perspectives, all countries demonstrated commitment to the principles of the UN Charter, international law, and respect for the sovereignty and territorial integrity of states.