Pakistan's Foreign Ministry summons US diplomat over US-India narrative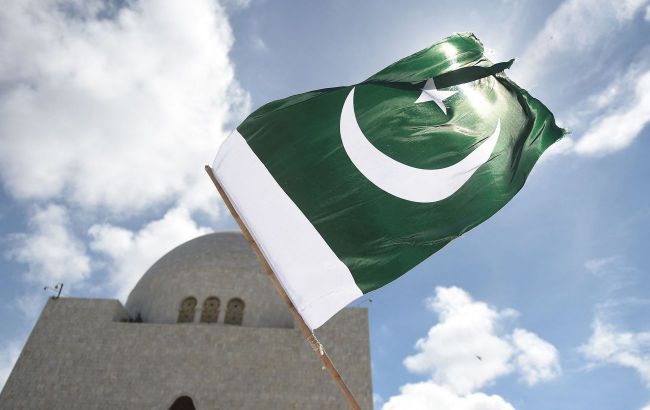 Photo: Pakistan flag (Getty Images)
The Pakistan's Ministry of Foreign Affairs summoned the U.S. deputy mission chief at the U.S. Embassy, who also serves as the head of the diplomatic mission, to express concerns, according to Reuters.
According to Pakistani officials, the reason behind this action was a statement made last week by U.S. President Joe Biden and Indian Prime Minister Narendra Modi, calling on Pakistan to refrain from aggression aimed at seizing new territories.
The statement by the U.S. and India led to a meeting between the two countries' leaders at the White House and drew criticism from Pakistan, which deemed it inconsistent with diplomatic norms.
"It was stressed that the United States should refrain from issuing statements that may be construed as an encouragement of India's baseless and politically motivated narrative against Pakistan," the Pakistan's Ministry of Foreign Affairs stated.
However, the ministry also highlighted that counterterrorism cooperation between Pakistan and the United States is progressing successfully and that mutual understanding is necessary for further strengthening Pakistan-U.S. relations.
India-Pakistan relations
Relations between India and Pakistan have been tense for many years. Since gaining independence from Britain in 1947, India and Pakistan have fought three wars, two of which were over the Muslim-majority Himalayan region of Kashmir, claimed by both countries.
The Pakistan Army recently stated that two civilians were killed by Indian forces in cross-border shelling in Kashmir, marking the first such conflict since a ceasefire was declared in 2021.
Biden-Modi meeting
Indian Prime Minister Modi visited the United States on June 23-24, during which the White House aimed to strengthen the strategic relationship with India as a counterbalance to China and Russia.
During the visit, discussions between the leaders focused on military and economic cooperation. As a result of the negotiations, General Electric signed a contract to produce jet engines in India.