Over 500 lives at risk in Oleshky as Russians refuse evacuation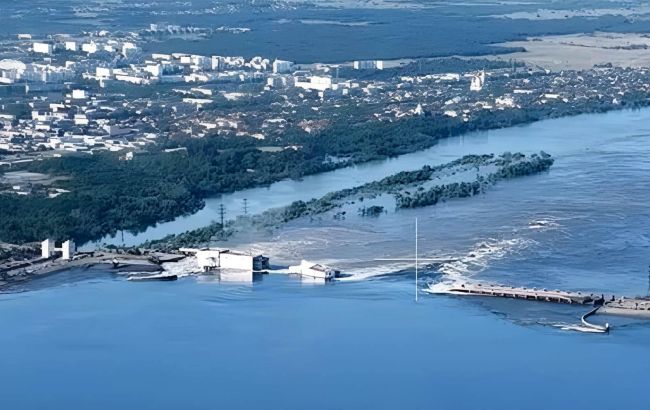 Over 500 residents of Oleshky could have died after the hydroelectric power plant explosion (facebook.com/Ukrhydroenergo)
After blowing up the Kakhovka Hydroelectric Power Plant, Russians did not evacuate people living in the temporarily occupied territories who did not possess Russian passports. According to the Center for National Resistance, over 500 residents of Oleshky could have died.
"Preliminary data suggests that over 500 residents of the temporarily occupied Oleshky, located on the left bank of the Kherson region, have died due to the Russians' blow up of the Kakhovka HPP. People lost their lives because the occupiers refused to evacuate those who did not possess Russian passports."
The occupiers abandoned the locals, violating all norms of International Humanitarian Law and basic humanity.
The Center for National Resistance says that the actions of the aggressors towards the civilian population exhibit all the signs of genocide, and anyone involved in the abuse of Ukrainians will face fair punishment.
The situation in Oleshky

As a result of the Russians' explosion of the Kakhovka HPP on June 6, dozens of settlements in the Kherson and Mykolaiv regions were flooded. The left bank of the Dnipro, which is under occupation, suffered the most. The Russians did not carry out any evacuations of the population.
The Head of the Kherson Regional State Administration, Oleksandr Prokudin, reported that in the Oleshky community, there is no communication, electricity, or gas supply. The occupiers have completely sealed off the city and imposed a so-called "quarantine." Russians are only evacuating people who possess Russian passports.