OSCE Chairperson plans visiting Ukraine soon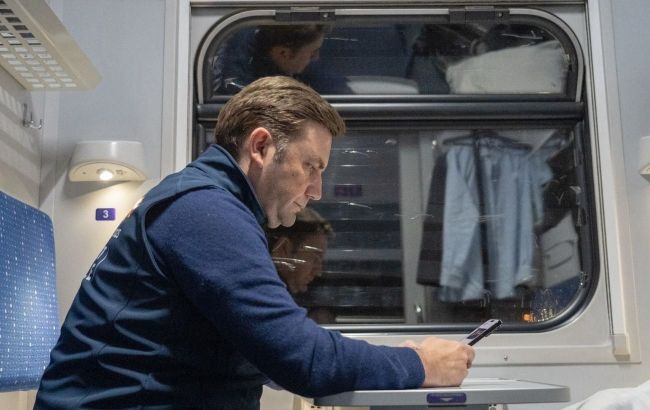 The head of the OSCE, Bujar Osmani (twitter.com/bujar_o).
The Chairperson-in-Office of the Organization for Security and Cooperation in Europe (OSCE) and Minister of Foreign Affairs of North Macedonia, Bujar Osmani, intends to make his second visit to Ukraine soon. This information comes from the statement made by the OSCE Chairperson during his online address at the Third Crimea Platform Summit in Kyiv.
Osmani reminded that his first visit to Ukraine took place in January. Now, he plans to make another visit shortly as the acting head to directly engage with people on the ground, listening to their needs, fears, and hopes.
The head of the OSCE also noted that the organization will continue to actively support Ukraine and its people, including those living in the temporarily occupied Crimea by Russia.
Osmani also pointed out that many residents of the Crimean Peninsula "have felt the severe consequences of the illegal annexation by the Russian Federation."
"The OSCE will continue to highlight and call on Russia to stop human rights violations," he emphasized.
Furthermore, Osmani stated that Russia's full-scale military aggression against Ukraine also poses a threat "to all of us, to our way of life, our freedom, and our democracy... and to our organization."
"Starting from 2014 and even earlier, our values and commitments have been under threat. They have been gradually eroded by Russia's aggressive stance. February 24, 2022, marked a complete disregard for our agreed-upon principles. We must not turn a blind eye to this," he emphasized.
On January 16, the head of the OSCE, Bujar Osmani, officially visited Ukraine. In Kyiv, he met with Ukrainian leaders.
The OSCE representative also emphasized that Russia must immediately cease its war against Ukraine and withdraw its troops from the country's territory.
Earlier, the Deputy Head of the Presidential Office, Dmytro Kuleba, stated that the only way to preserve the OSCE is to remove Russia from its membership.