Olena Zelenska in elegant beige suit meets with Brigitte Macron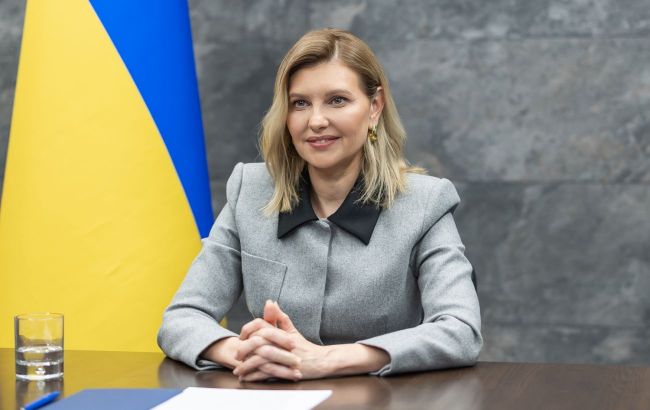 First Lady of Ukraine meets with the First Lady of France (all photos: facebook.com/olenazelenska.official)
Olena Zelenska is currently in France on a working and important visit, and for her meetings, she always chooses interesting outfits that never cease to impress.
Here is a more detailed look at the first lady of Ukraine's chosen attire for her meeting with Brigitte Macron.
Olena Zelenska wears an elegant suit for her meeting with the First Lady of France
The First Lady of Ukraine has been in France for several days on important working visits now, particularly related to children, education, and culture. It is during these meetings that Olena continues to dazzle everyone with her outfits.
To meet Brigitte Macron, she opted for a beige suit consisting of a white-beige midi-length corset dress and a jacket from the Ukrainian brand The Coat.
Completing her look, Olena Zelenska added a subtle suede belt matching the suit, along with a discreet brooch from her extensive collection in the shape of wheat ears by Ruslan Baginskiy.
Mrs. Zelenska also wore her favorite kind of shoes, although this time they were not black but dark mustard, matching the suit.
Symbolism of the beige color
The Ukrainian president's wife chose a very pleasing color combination considered classic.
The beige color symbolizes warmth, comfort, tranquility, serenity, and harmony. However, it also has negative connotations, which interestingly align with the situation in Ukraine, including feelings of grief, sadness, monotony, and everyday life. Beige is interpreted differently in various countries. For example, in China, beige and white signifies mourning, sorrow, and death.


Therefore, Mrs. Zelenska's outfit once again demonstrates that she does not choose her looks without symbolism. Each element of her attire carries its own meanings and messages.