Odesa suffers from Russia's attacks: more air defense and ATACMS will help Ukraine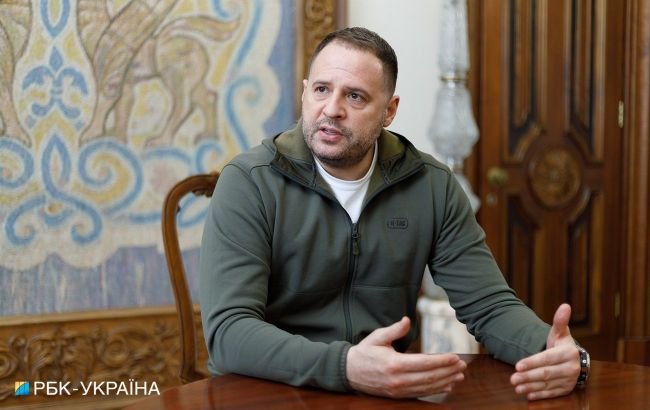 Andriy Yermak, Head of the Office of the President of Ukraine (Photo: RBC-Ukraine, Vitalii Nosach)
Ukraine needs more air defense systems and long-range missiles like ATACMS (Army Tactical Missile System) to deprive the Russian occupiers of the capability to continue shelling peaceful cities, as evidenced by the recent attack on Odesa, stated Andriy Yermak, the Head of the Office of the President of Ukraine.
"Russian terrorists are attacking Odesa again. That is an open act of terror against a peaceful city," the official emphasized.
According to Yermak, the adversary must be denied the ability to strike civilian and infrastructure targets. For this, Ukraine needs more air defense systems and long-range missiles like ATACMS.
"More air defense systems, as well as ATACMS, will help Ukraine," he emphasized.
Russian missile strikes on Odesa on the night of July 23
Russian forces once again conducted missile strikes on Odesa at night. Powerful explosions were heard in the city.
As stated by Sergiy Bratchuk, the Odesa Regional Military Administration spokesperson, the current attack is combined. Before this, the Ukrainian Air Force Command reported the launches of "Kalibr" cruise missiles and supersonic anti-ship missiles "Onyx" towards the southern regions.
Regarding the transfer of ATACMS missiles
ATACMS is a solid-fueled "surface-to-surface" ballistic missile produced by the American company Lockheed Martin, with a range of up to 300 km. The Multiple Launch Rocket Systems (M270 MLRS) and High Mobility Artillery Rocket Systems (M142 HIMARS) are the launchers for ATACMS missiles.
Last year, Ukraine called on the United States to transfer long-range ATACMS missiles. With these missiles, the Ukrainian military could strike enemy rear areas. HIMARS, a rocket artillery system, is already in use in Ukraine.
For a long time, the United States rejected Ukraine's requests. Still, recently, U.S. President Joe Biden confirmed that the United States began considering transferring the missiles to Ukraine.