Odesa region to reopen Black Sea beaches as water quality stabilized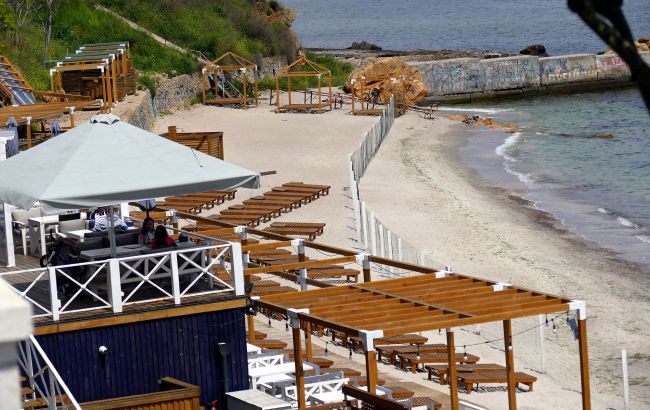 Beach in Odesa, 2023 (gettyimages.com)
Swimming in the Black Sea will be allowed soon. Beaches in Odesa and its region are being prepared for the arrival of vacationers the upcoming weekend, according to Oleh Kiper, the head of the Odesa Regional Administration.
The opening of beaches for swimming in Odesa was initially planned for the beginning of summer. However, due to the explosion at the Kakhovka Hydroelectric Power Plant and water contamination since June 17, swimming in the Black Sea was prohibited.
Currently, the water quality in the Black Sea has stabilized and meets all sanitary standards, said Oleh Kiper. He has signed an order regarding the preparation of beach access for the public.
By August 10, the Odesa, Bilhorod-Dnistrovskyi, and Izmail Regional State Administrations are expected to carry out the necessary preparations for the beaches and submit readiness reports to the Odesa Regional State Administration.
"I urge everyone to adhere to the timeline so that Odesa can welcome tourists this weekend. The forecast is for temperatures up to +30 degrees Celsius, so we're looking forward to welcome everyone at our best beaches," wrote the head of the Odesa Regional State Administration.
Official permission to open for swimming will be granted to beaches that have:
Protective nets to prevent the entry of mines.
Observation and rescue stations.
Buoys.
Public address systems.
Bomb shelter nearby.
In June, Odesa was preparing to open the beaches from Lanzheron to station 16 of the Big Fountain, provided that the swimming area was fenced off and nets were stretched between the traverses or piers. Access to the beaches was planned to be allowed only during daylight hours.