Nuclear leak at Russian uranium plant: one dead reported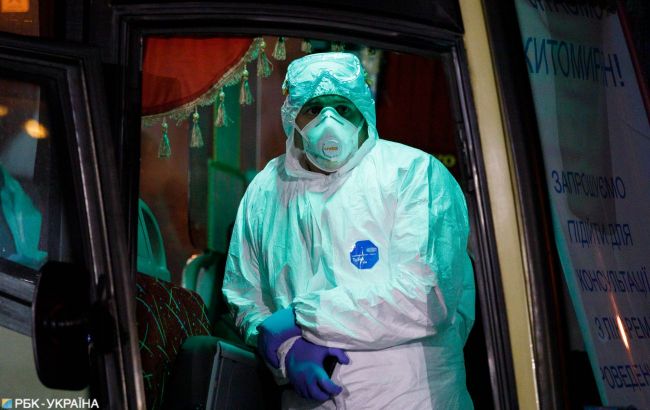 A container with nuclear fuel was leaked at the Russian Ural Electrochemical Combine (RBC-Ukraine, Vitalii Nosach)
A container with nuclear fuel was leaked at the Russian Ural Electrochemical Combine killing one person, E1 reports.
The leakage of a one-cubic-meter container containing uranium hexafluoride occurred at approximately 7:13 am Kyiv time. According to Rosatom, the incident has allegedly been localized and does not pose any risks to the population. Currently, the facility is undergoing decontamination.
Other Russian media report the fatality without disclosing the name and position. Rosatom does not confirm the death and refers to the person as "injured."
According to E1, over 100 workers at the plant will undergo examination following the disaster. Experts assert that a damaged container of uranium hexafluoride represents a chemical threat.
The residents of Novouralsk have been urged to "avoid panic" and "refrain from spreading messages through social media."
Situation at the Zaporizhia Nuclear Power Plant (ZNPP)
According to Ukrainian President Volodymyr Zelenskyy, Russia plans to carry out a terrorist attack at the ZNPP, with a radiation release. Kyrylo Budanov, Chief of the Defense Intelligence of Ukraine, added that the enemy has also planted explosives at the cooling pond at the station.
Meanwhile, inspectors from the International Atomic Energy Agency (IAEA) stated they have not found any evidence of explosives. However, the Russians have not yet granted them access to the rooftops of 3d and 4th reactors.