Not Wagnerites: Defense Intelligence tells who was difficult to resist in Bakhmut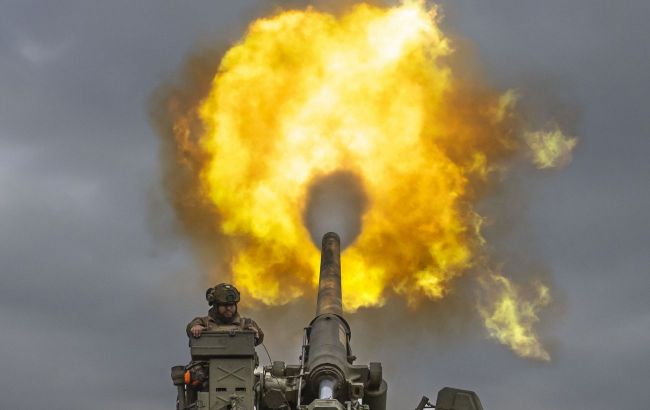 Defense Intelligence of Ukraine tell who was really difficult to resist in Bakhmut (Photo: Getty Images)
Russian troops occasionally managed to push Ukrainian positions in Bakhmut, the Donetsk region. However, this was far from the work of the Wagnerites, the commander of the MANPADS group of the Artan special unit, Oleksandr Lyutyi (Furious), shared details in an interview with RBC-Ukraine about the encounter with a special GRU (Main Directorate of the General Staff of the Armed Forces of the Russian Federation) combat unit in Bakhmut.
"There, we met with a special GRU combat unit from the Russian Federation. They arrived in Bakhmut in the first half of January. We had a firefight at a distance of 5-10 meters. Roughly speaking, they were sitting across the fence from us. It was the closest contact with the enemy in my experience. Our artillery supported us in every way, but the enemy had a numerical advantage, and mines fell like a hailstorm," recalls Oleksandr.
Lyutyi describes these fighters as possibly the most substantial group in the Russian army. The "pearl" unit in Bakhmut numbered several hundred people and stood out sharply from other mobile groups.
"Mainly, it was them who pushed our positions in Bakhmut. Like us, they had no identification marks or documents with them. But they contrasted against the others. In case of retreat from positions, they immediately tried to take away their wounded and killed. There were also Wagnerites. But you knew what to expect from them. But when GRU joined, it was challenging because they showed even greater efficiency than professional Wagner fighters, explains the interlocutor.
Frontline situation
According to the General Staff, Ukrainian fighters are advancing in the Melitopol direction and continue storming operations south of Bakhmut. They have also managed to repel over 15 attacks in the Maryinka area. As of October 12, the Armed Forces of Ukraine advanced hundreds of meters in specific directions south of Bakhmut.