Not only gas pipeline: Sweden reports additional underwater damage in Baltic Sea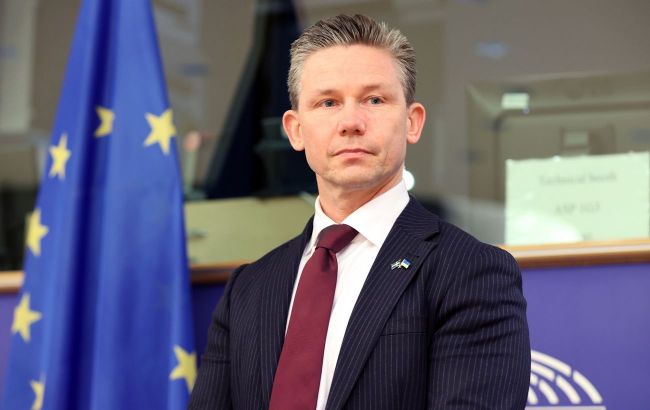 Paul Johnson (Photo: Getty Images)
At the bottom of the Baltic Sea, damage to an underwater telecommunications cable between Estonia and Sweden has been discovered, according to the Minister of Defense of Sweden, Paul Johnson.
The event also involves the head of the naval fleet and the CEO of the Coast Guard, as well as the Minister of Civil Defense of Sweden, Carl-Oskar Bohlin.
Carl-Oskar Bohlin said that at that time, we could not assess what had caused the damage.
"This is not a complete cable break, but partial damage," the minister added.
He also explained that the damage likely had occurred at the same time as the discovered damage to the gas pipeline in the Gulf of Finland. He further stated that the relevant Swedish authorities were closely cooperating with their Finnish and Estonian counterparts.
Gas pipeline break on Balticconnector
The Balticconnector gas pipeline and the telecommunications cable connecting Finland and Estonia in the Baltic Sea were damaged on the night of October 8th. According to the commander of the Estonian Navy, Juri Saska, the pipeline, which was encased in concrete for protection, looks as if "someone tore it from the side."
NATO Secretary-General Jens Stoltenberg promised a strong response from the Alliance if sabotage on the gas pipeline was confirmed.
Finland, which is conducting its own investigation into the situation, has suggested that "some state" may be behind the incident.