North Korea's nuclear test: Pyongyang announces simulated nuclear attack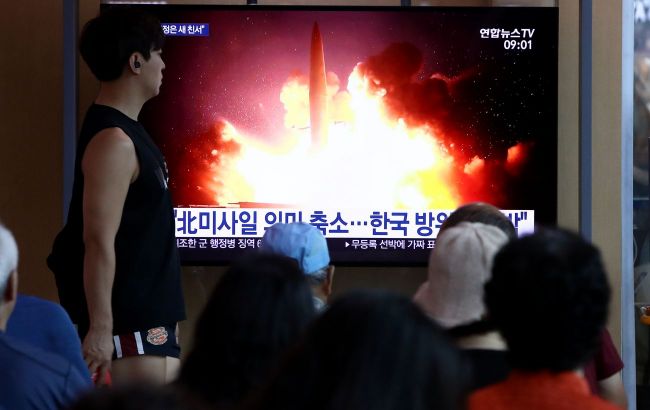 North Korea again announces "simulated nuclear attack" (Photo: GettyImages)
North Korea conducted a simulation of a "tactical nuclear attack" involving two long-range cruise missiles with dummy nuclear warheads, according to Reuters.
The two cruise missiles carrying mock nuclear warheads were launched toward the West Sea of the Korean Peninsula and traveled 1500 kilometers at 150 meters.
These exercises were conducted to "warn enemies" of the real danger of nuclear war. Pyongyang once again promised to "strengthen military deterrence" against the United States and South Korea.
North Korea stated that the nuclear forces of North Korea would bolster their position of responsible nuclear combat by all means.
North Korea's "nuclear strike" on South Korea
On August 31, North Korea's armed forces announced the launch of ballistic missiles during exercises aimed at simulating nuclear strikes on key command centers and airfields in South Korea.
Amid increasing threats and regular provocations from North Korea, the United States and South Korea are strengthening their defensive cooperation. They have conducted joint military exercises, including Ulchi Freedom Shield.
Military exercises of the United States and South Korea
Against the growing threat and regular provocations from the DPRK, the United States and South Korea are stepping up defense cooperation. In particular, the countries held joint military exercises, Ulchi Freedom Shield.