Night shelling of Ukraine: Armed Forces explains Kh-22 and 'Onyx' missiles features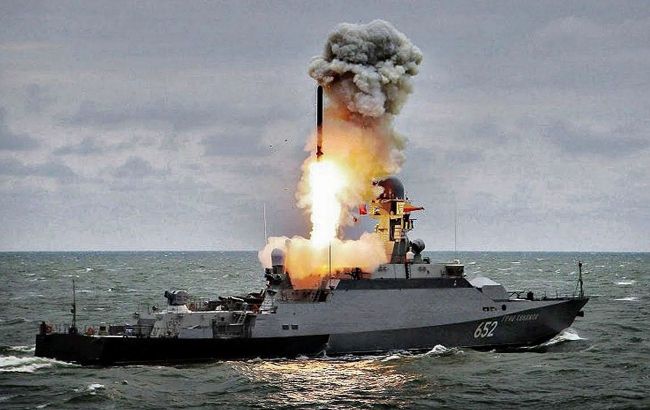 The Air Force of the Armed Forces of Ukraine described the features of the missiles that attacked Ukraine on July 19 (Photo: Youtube)
The spokesperson of the Air Force Command of the Armed Forces of Ukraine, Colonel Yuriy Ignat, revealed the peculiarities of the missiles used by Russia during their massive attacks on Ukraine on Wednesday, July 19th, as reported during a telethon.
According to Ignat, Ukraine needs systems capable of countering the "Onyx" missiles. As for the "Kh-22," the Air Defense Forces require additional means to intercept ballistic missiles.
"As you have seen from the reports of the Air Force, we have destroyed both 'Shahed' drones and 'Kalibr' missiles and the Kh-59 missile. The enemy used various ground, air, and sea-based means for the attack," he explained.
Kh-22
Ignat described the Kh-22 as a winged missile that practically attacks a ballistic trajectory. It is speedy, which requires more advanced measures to counter it. The missiles are no longer produced, as they are outdated Soviet ones. Despite a permissible 600-meter error, it does not deter the enemy, who targets densely populated cities such as Odessa.
"Onyx" missiles
The spokesperson revealed that Oniks missiles can be countered using electronic warfare means. Ukraine's Defense Forces are doing everything possible to resist these "Oniks" missiles, and the effectiveness of the defense is evident as not all of them reach their intended targets. It's worth mentioning that these Oniks missiles are occasionally used for attacks on Odessa and other regions from the sea, despite being primarily designed for ship destruction.
The main focus of the attack
Ignat highlighted that the enemy's primary focus was on Odessa. The port infrastructure and other objects were hit, making this attack one of the most massive since February 2022.
Attack on July 19th
On the night of Wednesday, July 19th, Russian occupiers launched attacks on Ukraine, with explosions reported in the Kherson, Kyiv, Kropyvnytskyi, Odesa, and Mykolaiv regions. At least 12 people were injured – ten in the Odesa and two in the Mykolaiv region. Russia employed 31 missiles and 32 drone kamikazes, of which Ukraine's Air Defense Forces successfully intercepted 14 rockets and 23 drones.