Night attack on Ukraine: consequences of Kryvyi Rih shelling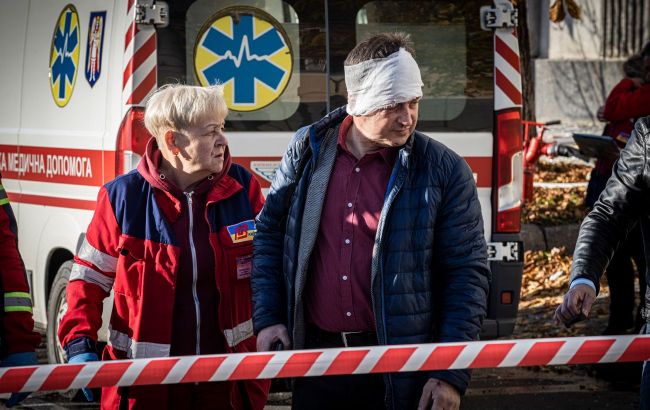 Aftermath of Russian shelling of Kryvyi Rih (GettyImages)
In the early hours of July 14th, Russians launched an attack on Kryvyi Rih using Shahed kamikaze drones. One person was injured, communal facilities have been damaged, according to the statement of the head of the Dnipropetrovsk Regional State Administration, Serhiy Lysak.
The defenders of the Eastern Air Command shot down 6 Shahed drones, but they were unable to eliminate all of the threats. As a result, communal facilities in Kryvyi Rih were affected, with one administrative building destroyed and three others severely damaged.
"The transport company and two two-story residential buildings were also hit. A 56-year-old man was injured and will receive treatment at home," said Lysak.
He also added that during the night, the Russians launched artillery strikes on the village of Velikomykhailivka, damaging a private house and a power transmission line. Fortunately, there were no casualties reported.
Air raid on the night of July 14

Air raid was announced in several regions of Ukraine during the night of July 14th. The Air Force warned of the threat of enemy attacks using Shahed drones and ballistic missiles.
In some regions, reports indicated the activation of air defense systems, while in Kryvyi Rih, explosions were heard at around 02:10 AM.