New wave of Prigozhin's mercenaries arrives in Belarus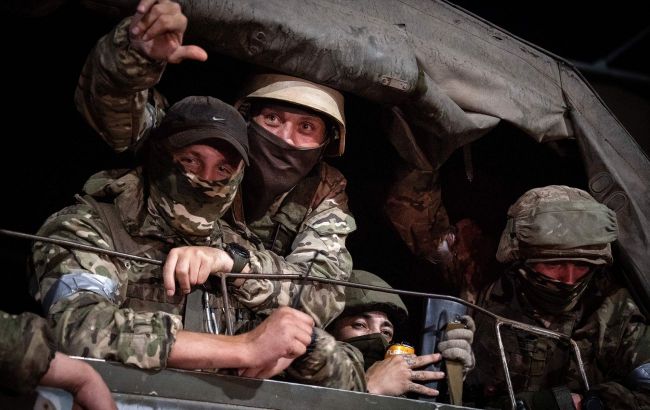 The column of 'Wagnerites' arrived in Belarus (Photo: Getty Images)
The ninth column of Wagner PMC fighters arrived in Belarus. This column consists of at least 30 trucks, according to the monitoring group 'Belarusian Hajun'
According to the monitoring group, some trucks are seen moving with two trailers, and the majority of the trucks in the column do not have license plates.
"Hajun" reports that in recent days, some trucks that were part of the columns with other Wagner PMC vehicles later returned to Russia, indicating that the trucks bring cargo, unload it at a camp in the village of Tsel, and then return to Russia for the next shipment of cargo.
Background
After the failed uprising of Wagner PMC leader Yevgeny Prigozhin, some of his fighters were supposed to move to Belarus. Prigozhin himself was also expected to arrive there.
For almost three weeks, there was no official confirmation that Wagner PMC fighters and their leader were in Belarus. However, yesterday, footage of Prigozhin in a tent camp emerged on the internet. Analysts had speculated that he might be present on the territory of Belarus.
The Belarusian Ministry of Defense also released a story claiming that the Wagner PMC members were supposedly training territorial defense.
The first columns of Wagner PMC fighters were spotted in Belarus on July 15. Yesterday, July 18, the monitoring group reported that two more columns of Prigozhin's mercenaries arrived in Belarus, consisting of 170-185 vehicles.