Prigozhin likely spotted in Wagner Group camp in Belarus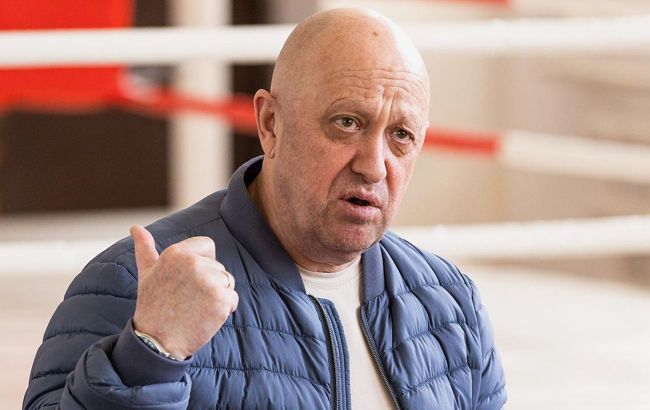 Yevgeny Prigozhin (Getty Images)
The photo of the leader of the Wagner PMC, Yevgeny Prigozhin, in a camp resembling the one built for Wagner members in Belarus, could be real. Prigozhin was indeed flying to Belarus around that time, according to the monitoring group "Belarusian Hajun"
This morning, a photo appeared on the internet of a person resembling Prigozhin, sitting on a bed in a tent in his underwear.
The Telegram channel that first published the photo at 11:52 initially wrote that it appeared in one of the chats and that "the metadata of the original photo indicates it was taken on June 12 at 7:24 in the morning." However, the post was later edited, and June was changed to July.
If we assume that the photo was taken on July 12 at 7:24, then it suggests that Prigozhin did indeed spend the night in the camp near Osypovychi in Belarus.
According to the information provided by "Hajun," on July 11, it was reported that the leader of the Wagner PMC flew to Belarus for the third time. He landed at Machulishchy Airport at 19:40. At 20:05, two helicopters, a Mi-24 and a Mi-8 of the Belarusian Air Force, flew from the airport to the Osypovychi area.
On July 12, the same helicopters, Mi-24 and Mi-8 of the Belarusian Air Force flew from Machulishchy to the Osypovychi area and returned to Machulishchy at 14:27 and 14:30. Two hours and 20 minutes later, Prigozhin's aircraft flew from Machulishchy to St. Petersburg.
Therefore, if the photo was indeed taken on July 12 at 7:24, it confirms that Prigozhin arrived at Machulishchy in the evening on July 11, was transported by helicopter to the tent camp near the village of Tsel, spent the night there, and flew from Machulishchy the next day.
"Hajun" also notes that in other photos from the tent camp near Osypovychi, the floor is covered with particleboard. Additionally, the tents have square windows with a crossbar and there are white-colored tents.
The Wagner PMC is training Belarusian military personnel
The Ministry of Defense of Belarus also released videos from the camp near Osypovychi and announced that training sessions were being conducted there with units of territorial forces. These training sessions are led by Wagner PMC mercenaries.
Military personnel are said to be trained in battlefield movement, tactical shooting, engineering preparation, and tactical medicine.
Wagner mercenaries in Belarus
After Prigozhin finished his mutiny in Russia, Dmitry Peskov, Putin's press secretary, announced that the leader of the Wagner PMC would go to Belarus.
In Belarus, construction of a camp began, which could potentially accommodate Wagner mercenaries. Based on satellite imagery, the camp consists of approximately 298 tents, with an average capacity of 30 people per tent. The camp has the potential to accommodate around 8,000 individuals.