New government elected in Montenegro: Coalition includes a pro-Russian alliance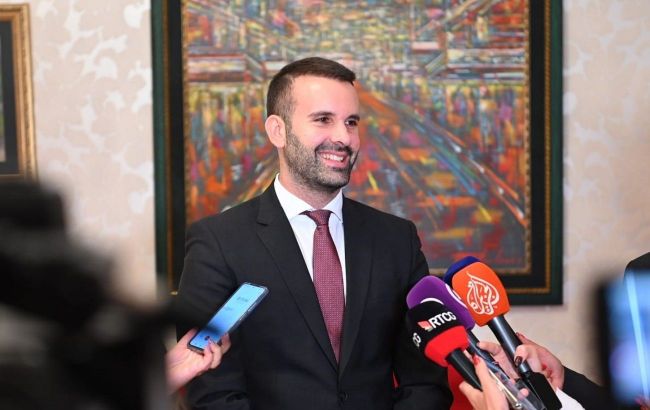 Milojko Spajić became a new Prime Minister of Montenegro (Photo: facebook.com / Milojko Spajić)
The Montenegrin Parliament, five months after the elections, voted today, on October 31, for a new government. It is supported by the Russian alliance, citing Barrons.
The creation of the government, led by Prime Minister Milojko Spajić, was supported by 46 out of 66 deputies present in the parliament after overnight debates. In total, the Montenegrin legislative body consists of 81 deputies.
As stated by the 36-year-old Spayich before the vote, he envisions Montenegro "as the Switzerland of the Balkans and the Singapore of Europe."
In the summer parliamentary elections, his party "Europe Now" gained a slight advantage among many parties. This led to prolonged negotiations on the formation of a new coalition.
As AFP notes, the new coalition includes pro-Russian and pro-Serbian parties, including the "For the Future of Montenegro" alliance. Its leader, Andriy Mandich, became the speaker of parliament.
Mandich's alliance opposes recognizing the former province of Kosovo, which separated from Serbia and does not support international sanctions against Russia due to its extensive war against Ukraine.
Elections in Montenegro
The country's June elections took place a few months after the devastating defeat of Montenegro's leader, Milo Djukanovic, in the second round of presidential elections in April. He was surpassed in the vote by Jakov Milatovich of the "Europe Now" party, who became the new head of state.
This political force, since its creation in 2022, has gained support in Montenegro due to its pro-European platform and promises to raise wages and initiate reforms.
After the parliamentary elections in 2020, when the power of Djukanovic's DPS party weakened after defeat in the elections, crises arose in Montenegro.
The agency also notes that for many residents of the country with a population of 620,000, a third of whom identify as Serbs, prolonged political dysfunction has led to disappointment.
Montenegro joined NATO in 2017 and has been negotiating EU membership since 2012. However, political instability and institutional paralysis have hindered the country's path to European integration.
Earlier, it was reported that in March, Djukanovic signed a decree to dissolve the parliament after failing to form a government.