Netflix significantly increases fees: What to expect?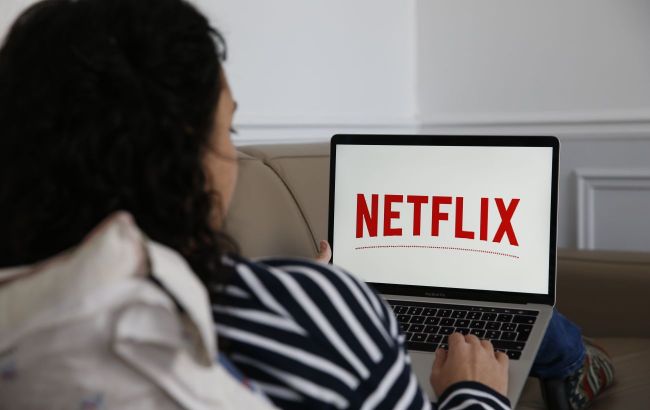 Netflix significantly increased its fees (Photo: Getty Images)
Netflix is significantly raising prices for its Basic and Premium plans to compete on par with other streaming platforms, including Amazon Prime Video, Disney+, Paramount+, and more.
RBC-Ukraine learned how and where Netflix tariffs have changed and what prices to expect.
Sources used for this material include Netflix's letter to shareholders.
New prices for Netflix plans
In a letter to shareholders, Netflix representatives note that "price adjustments" for tariff plans have occurred in three countries: the United States, the United Kingdom, and France, starting from October 18.
Basic with Ads (6.99 dollars) and Standard (15.49 dollars) tariffs remain unchanged in the US. However, Basic will now cost 11.99 dollars (an increase of 2 dollars), and Premium has increased by 3 dollars to 22.99 dollars.
For users in the UK, the prices are now as follows:
4.99 pounds for Basic with Ads (no change)
7.99 pounds for Basic
10.99 pounds for Standard (no change)
17.99 pounds for Premium
In France, users will pay the following amounts for watching movies:
5.99 euros for Basic with Ads (no change)
10.99 euros for Basic
13.49 euros for Standard (no change)
19.99 euros for Premium
"Our price is one of the lowest among other streaming services. For example, in the US, 6.99 dollars is less than the average price of a cinema ticket," the statement says.
Will Netflix tariff plans become more expensive in Ukraine?
Amid the increase in prices for basic and premium plans of the popular streaming service in different countries worldwide, we reached out to the Netflix press service for a comment on what Ukrainian platform users can expect shortly.
The company's representatives said they "currently do not have information" about possible tariff increases for Ukrainians.
"The cost of plans listed on our website is currently valid for users in Ukraine," Netflix replied.
Currently, the tariffs in Ukraine are as follows:
Basic: 4.99 euros (approximately 190 UAH)
Standard: 7.49 euros (290 UAH)
Premium: 9.99 euros (390 UAH)
Additionally, for the last two tariffs, a guest subscription can be added for 2.99 euros (115 UAH), where the user receives their own account and password, but the service is paid for by the person who registered it.
The last price increase for Netflix occurred in January 2022.
In the US, the cost of the standard tariff increased from 14 to 15.49 dollars per month, and the premium tariff increased from 18 to 19.99 dollars.