Netanyahu announces start of the 'next stage' of the war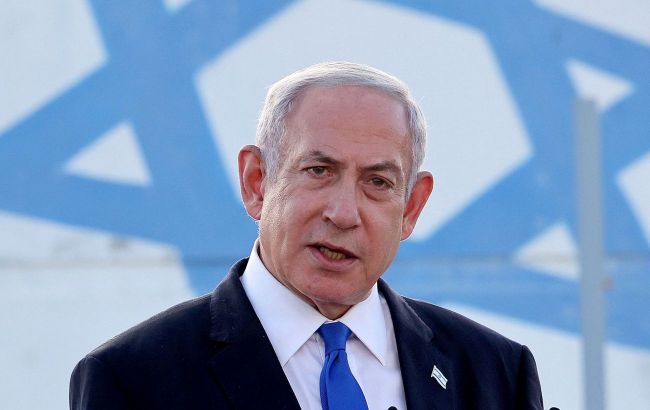 Israeli Prime Minister Benjamin Netanyahu (photo: Getty Images)
Israeli Prime Minister Benjamin Netanyahu visited military personnel near the Gaza Strip and announced the preparation for the "next stage" of the war, reports The Jerusalem Post.
Netanyahu visited the settlements of Be'eri and Kfar Aza in southern Israel. The Prime Minister met with soldiers and walked through the ruins of homes in communities that were affected by a horrifying attack last week.
"Are you ready for the next stage? The next stage is coming," the Prime Minister asked the soldiers.
However, he did not specify what he meant by the "next stage."
At the same time, the Israeli Ministry of Defense announced that the IDF (Israel Defense Forces) is preparing to implement a wide range of operational offensive plans.
"IDF forces are currently preparing to implement a wide range of operational offensive plans, which can include combined and coordinated strikes from the air, sea and land," the statement reads.
Furthermore, it is emphasized that the ground forces of the IDF (Israel Defense Forces) and the Technological and Material-Technical Support Directorate are preparing to expand the scope of combat operations.
Specifically, advanced material supply centers have been established, enabling combat units to quickly obtain the necessary equipment.
"IDF battalions and soldiers are deployed across the country and are increasing operational readiness for the next stages of the war, with an emphasis on significant ground operations," the Ministry of Defense's statement reads.
HAMAS attack on Israel
On October 7, HAMAS militants from the Gaza Strip entered southern Israel, preceded by numerous rocket attacks on Israeli territory.
Throughout the week, both sides exchanged rocket strikes, and the media speculates that Israel is planning a ground operation.
In response, Israel declared a state of war and promised to retaliate against HAMAS terrorists. Yesterday, the Israel Defense Forces called on the residents of the Gaza Strip to evacuate to the south, giving them one day to do so. The UN criticized Israel's calls, and the media believe that Israel's warning is related to plans for a ground operation.