National Police eliminates occupant company commander and crew of Russian UAV - Video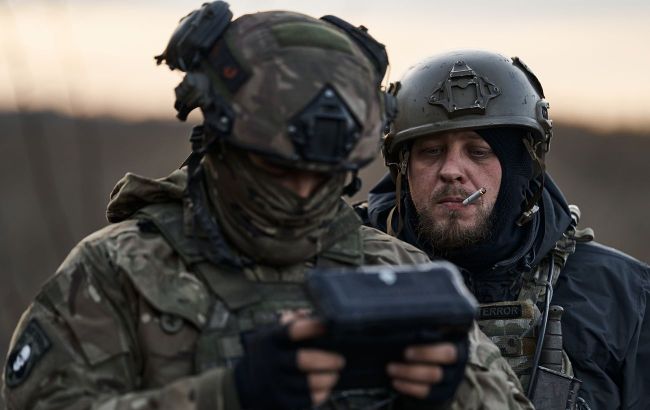 The National Police eliminated the company commander of the occupiers and the crew of the Russian UAV (Photo: Getty Images)
A unit of the National Police Aviation eliminated the commander of a platoon of Russian occupiers and the crew of an enemy drone in the Donetsk region, according to the National Police of Ukraine.
A police reconnaissance UAV unit detected a concentration of personnel of the occupiers. The decision was made to engage the strike group of the Aviation and Police on Water Unit to destroy the enemy.
As a result of the operation, the destruction of the Russian platoon commander was confirmed, and three other occupiers suffered severe injuries.
Additionally, during the same period, in cooperation with the fighters of the Lyut brigade, the aviation unit worked on enemy Murov-M systems, and as a result, one system was destroyed.
Police also identified the launch of an enemy UAV from a hidden position. The unit used a strike drone against it. As a result, in addition to the destruction of personnel and UAV, the destruction of the enemy's mobile electronic warfare means was confirmed.
Russian losses in Ukraine
As of the morning of Friday, November 10, Russia's losses in the war in Ukraine amounted to 800 occupiers, with the total number of casualties in the Russian army since the beginning of the invasion reaching 309,520 military personnel. In addition, the Armed Forces of Ukraine destroyed 14 artillery systems and disabled 23 pieces of enemy automotive equipment.
In particular, on the Tavria front over the past day, Ukrainian fighters destroyed over 400 occupiers and 14 units of enemy equipment.