NASA's moon housing plans by 2040: Striking visualizations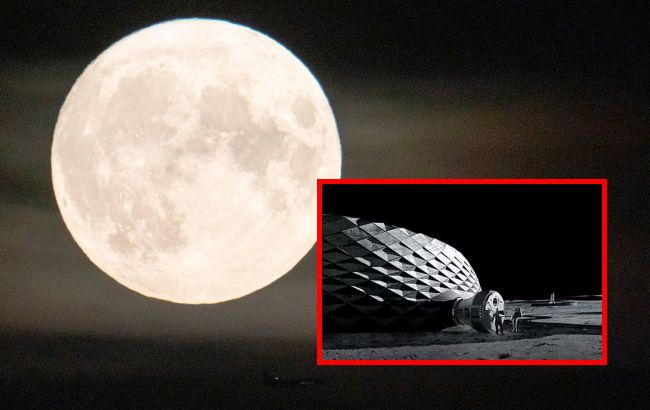 What space housing will look like (Collage: RBC-Ukraine)
The American space agency NASA plans to construct housing on the Moon by 2040, intended for not only astronauts but also regular civilians. They have allocated $60 million for the construction, according to DailyMail.
The houses on the Moon are expected to be constructed using a giant 3D printer sent to the Moon, utilizing lunar concrete made from rocks, mineral fragments, and dust to apply the structure on the surface.
NASA is also collaborating with universities and private companies to manufacture doors, tiles, and furniture for the lunar house.
Currently, these plans are in the development stage. Visualizations of what the houses may look like have been created, but the design concept may evolve over the next decade.
Here's what the housing on the Moon will look like (photo: Big Bjarke Ingels Group)
NASA also envisions constructing housing for civilians, although they have not yet disclosed the potential cost of such accommodations.
In 2022, ICON, a company experienced in 3D-printing houses on Earth, entered into a contract with NASA. All the components of the house, such as walls and roofs, are printed separately and then assembled together. The printer can construct the entire house in just 48 hours.
This is what the housing on the Moon will look like (Photo: Big Bjarke Ingels Group)