Most Russians hate the U.S., EU and Ukraine and consider their country 'great'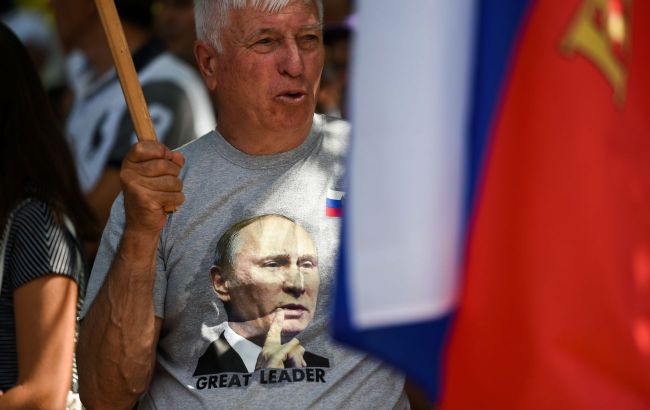 Russians hate the U.S., EU and Ukraine (Getty Images)
Most Russians are confident that they live in a "great" country. Attitudes toward the United States, the European Union, and Ukraine among Russian citizens remain negative, according to a survey conducted by the independent Levada Center.
Over the past 20 years, the number of Russian citizens who consider Russia a great country has doubled, increasing from 43% in 2002 to 80% in August 2023. During the same period, the number of those who consider China a great country has tripled, rising from 19% to 63%. Every third person now considers the United States a great country, although twenty years ago, there were twice as many at 62%.
There has also been a decrease in the number of those Russians who consider Japan (from 37% to 9%), Germany (from 32% to 8%), the United Kingdom (from 26% to 9%), and France (from 10% to 3%) as great countries.
Respondents were asked to assess their attitudes toward countries and unions from the following list: the United States, the European Union, Ukraine, and China. Chinese relations received the most favorable ratings (83%). Negative attitudes prevail towards the EU, the United States, and Ukraine (60-65%).
The Levada Center conducted the survey from August 24 to 30, 2023, among 1606 individuals from Russia. The research was carried out at respondents' homes through personal interviews. The statistical margin of error (95% probability) does not exceed 3.4%.
The standard of living in Russia cannot be compared to that of the EU and the United States, where people are several times wealthier. For example, the GDP per capita in the United States is $70,000, while in Russia, it is $12,000.
According to the Levada Center, support among Russians for the war against Ukraine has remained consistently high since February of the previous year. In August 2023, support for the war remained at 70%.