Moscow's Vnukovo Airport closed because of approaching drone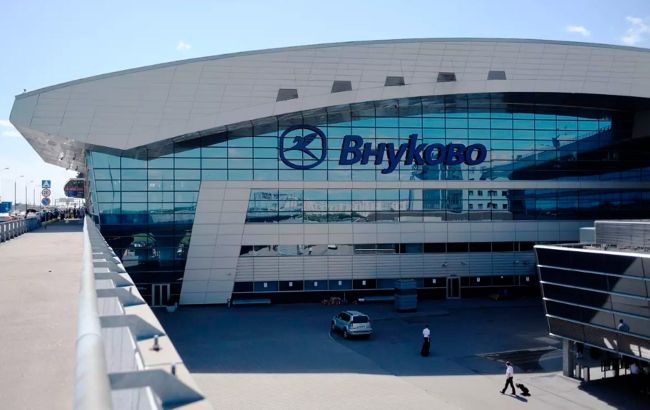 Russian Airport Vnukovo was closed because of a drone (Photo: Russian media)
The airspace over Moscow's Vnukovo Airport has been closed due to an approaching drone. The "Kover" ("Carpet") mode has been activated, according to the Telegram channel 112.
"According to preliminary information, a drone was spotted in the Kubinka area and is flying towards Moscow," the message reads.
Drone attacks Recall that drone attacks on Moscow have become more frequent lately. The Vnukovo Airport has been closed several times. In particular, on the night of August 10, the Vnukovo Airport was temporarily closed due to "suspicious activity in the sky," and delays of at least five flights were reported.
Vnukovo Airport is one of the four main airports in Moscow. It primarily serves domestic flights within Russia and budget and charter flights operated by the "Aeroflot" group airlines. It is located within the district of the same name, about 10 km southwest of the MKAD (Moscow Ring Road). It ranks third in Russia for the number of passengers served annually, following Sheremetyevo and Domodedovo.
The "Kover" signal in Russia is activated in exceptional cases when unidentified objects appear in the airspace or when shooting at them occurs.