Moscow's oil revenues have risen to their highest in July 2023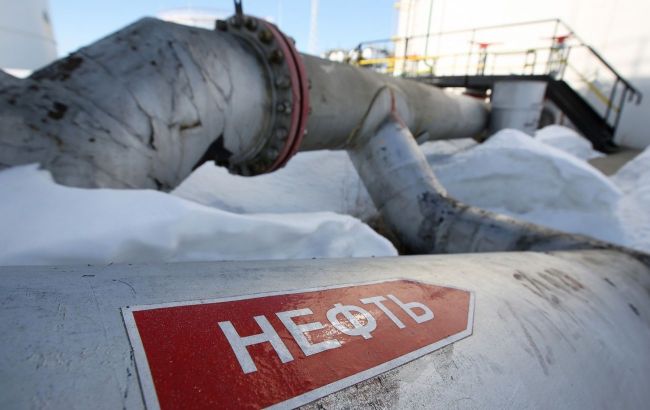 Moscow's oil revenues have risen to their highest since the fall of 2022 (Photo: Getty Images)
As reported by Bloomberg, in July, the price of Russian oil exceeded $60 per barrel, surpassing the price limit set by the G7 to maintain the country's supply to global markets and limit the influx of oil dollars to Moscow. According to the IEA, the average weighted price of Russian seaborne export oil rose by $8.84 per barrel to $64.41 per barrel.
According to the IEA, Russia benefited from increased global prices and reduced discounts on oil and petroleum products. Moscow earned $15.3 billion from the export of its oil and fuel in July, nearly 20% more than the previous month, according to the IEA's monthly report.
However, according to the IEA, Russia's revenues from oil sales decreased by over one-fifth compared to the previous year. Oil is a crucial source of income for the Russian state treasury, which is suffering due to the costs of the war against Ukraine and Western sanctions.
According to the International Energy Agency, the Urals blend discount relative to Brent decreased by about $4 per barrel per day, despite North Sea oil prices rising by $5 per barrel in July compared to the previous month. The agency's estimates pertain to the so-called FOB price, which does not include delivery and insurance costs.
"High prices for Urals oil compared to the European market for light, low-sulfur oil reflects increased supply tension for the sulfur type after the reduction of OPEC+(Organization of the Petroleum Exporting Countries) supply and increased demand for oil refineries after maintenance," the IEA statement reads.
bloomberg.com
Export reduction
Russian oil exports contracted amid reduced production and increased domestic supply after completing significant repairs.
According to the IEA, daily crude oil supplies abroad decreased by 200,000 to 4.6 million barrels. Data shows that exports to China and India have fallen, but according to the agency, these countries still account for about 80% of Russian deliveries.
According to the IEA, the reduction in crude oil loading was compensated by higher flows of petroleum products, allowing Russia to maintain the overall volume of oil exports at 7.3 million barrels per day as of June. This corresponds to the lowest level at least in a year.
The agency estimated Russia's crude oil production in July at 9.4 million barrels per day, 50,000 barrels less than in June. This means the country has exceeded its commitment to reduce output by 500,000 barrels per day compared to the February baseline, estimated by OPEC sources at 9.949 million barrels per day.
In addition to production limits, Russia has also committed to reducing its foreign deliveries by 500,000 barrels per day this month and reducing the cuts to 300,000 barrels per day in September.
Despite recent price increases, the United States continues to believe that the price limits on Russian oil set by the G7 contribute to reducing Moscow's revenues and stabilizing energy markets.