Moscow reports drone attack on Russian warships in the Black Sea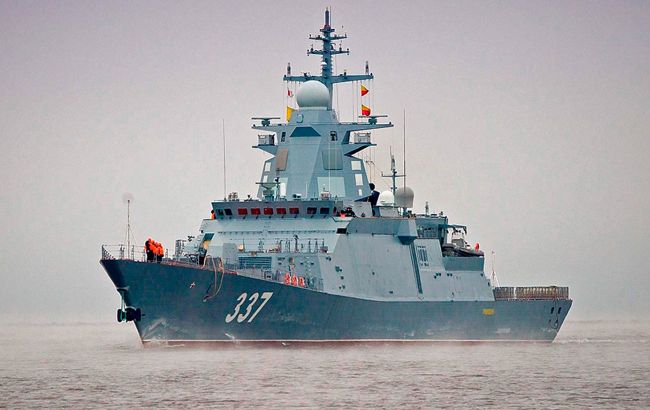 A Russian warship was attacked by maritime drones (russian media)
The Russian Ministry of Defense has reported an attempted drone attack on two Russian military ships in the Black Sea, approximately 340 kilometers from Sevastopol. According to the Russian military, the drones were successfully neutralized.
Moscow claims the attack took place on August 1 and was carried out by three unmanned maritime vessels targeting the patrol ships "Sergey Kotov" and "Vasily Bykov" of the Black Sea Fleet. The Russian ships were engaged in controlling "maritime traffic in the southwestern part of the Black Sea."
"During the defense against the attack, all three enemy unmanned vessels were destroyed by the regular armament of the Russian ships. The 'Sergey Kotov' and 'Vasily Bykov' ships of the Black Sea Fleet continue to fulfill their assigned tasks," reported the Russian Ministry of Defense.
Black Sea situation
In July, Russia withdrew from the grain deal, which allowed the safe export of foodstuffs from the ports of Odesa. Following that move, Moscow announced its intention to target merchant vessels in the Black Sea.
However, analysts at the Institute for the Study of War believe that the Black Sea Fleet would hinder Moscow's attempts to blockade Ukraine, especially due to the risk of military confrontation with NATO countries in the region.
Ukraine has been actively employing maritime drones to target Russian military ships and the occupied city of Sevastopol. There is a strong likelihood that the Crimean Bridge was also targeted using such unmanned vehicles.