Moscow refuses to investigate Prigozhin's plane crash according to international rules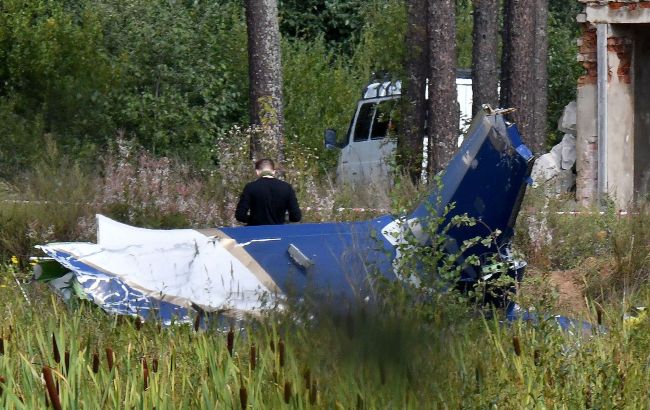 Prigozhin's death will not be investigated under international rules (Getty Images)
Russia has informed the Brazilian aviation incident investigation agency that it will not investigate under international rules the crash of the Brazilian Embraer aircraft resulting in the death of the leader of the Wagner Group mercenaries, Yevgeny Prigozhin, Reuters reports.
Prigozhin, two top lieutenants of his Wagner Group and four bodyguards were among 10 people who died when the Embraer Legacy 600 crashed north of Moscow last week.
He died two months to the day after staging a brief mutiny against the Russian defense establishment that posed the biggest challenge to President Vladimir Putin's rule since he rose to power in 1999.
Brazil's Center for Research and Prevention of Aeronautical Accidents (CENIPA), in the interests of improving aviation safety, had said it would join a Russian-led investigation if it were invited and the probe held under international rules.
While Russia's aviation authority was not obligated to say yes to CENIPA, some former investigators said it should, as the U.S. and other Western governments suspect the Kremlin of being behind the August 23 crash of the Embraer Legacy 600, which has a good safety record.
No commitment to international rules
According to the International Civil Aviation Organization (ICAO), based in Montreal, the flight from Moscow to St. Petersburg was domestic, and therefore, international rules, known as "Annex 13," do not apply to it.
"They are not obliged, only recommended to do that," said Marcelo Moreno, head of CENIPA, to Reuters. "But if they say they'll open the investigation and invite Brazil we will participate from afar."
CENIPA said in an emailed statement it got the response from the Interstate Aviation Committee - Commission on Accident Investigation (IAC) on Tuesday, with the Russian authority saying it would not open for now a probe under Annex 13.
Approximately 802 regional aircraft with capacities ranging from 37 to 50 seats, built on the same platform as the corporate jet Legacy 600, are in operation, underscoring Brazil's interest in the investigation.
Jeff Guzzetti, a former U.S. air crash investigator, said Russia should accept assistance from Brazil, even if CENIPA can only participate remotely.
"If they don't, well, then that's a sure sign that it's not going to be a transparent investigation."
These rules, named after an annex to the Convention on International Civil Aviation, widely known as the Chicago Convention of 1944, represent a low-key but effective form of international cooperation that has rarely been challenged.

According to security officials, Annex 13, fostering extremely close technical cooperation across political borders and avoiding blame, has significantly improved flight safety since its inception.