More Americans moving to Europe - What motivates them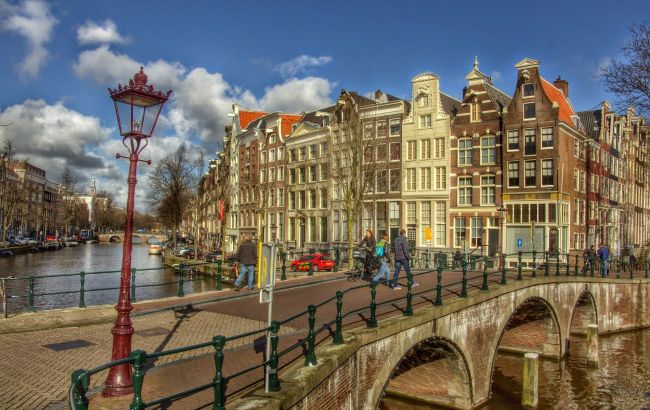 Amsterdam, Netherlands (pixabay.com)
More and more Americans are moving to live in Europe. In some countries, the number of United States citizens has increased significantly over the last decade, according to schengenvisainfo.com.
Despite the reputation of the United States as a land of freedom, an increasing number of Americans are choosing the more relaxed lifestyle of Europeans, even if it means lower income.
Americans work around 1811 hours per year, averaging more than 7 hours per day, while Europeans work about 6 hours per day, totaling 1571 hours per year. Workers in the Netherlands work even less – around 5.4 hours per day or 1427 hours in total per year.
Some Americans change countries for political reasons – the number of those disagreeing with politics is increasing with each new administration.
Over the last decade, the number of Americans in the Netherlands has grown from 15,500 to 24,000, and to 10,000 in Portugal, which is three times more than the previous decade. In Spain, the number of Americans has also increased – from 20,000 to almost 34,000. In the UK, the number of American residents has increased from 137,000 in 2013 to 166,000 in 2021. There are also more U.S. citizens in France, Germany, and the Scandinavian countries.
European countries offer some of the best opportunities for American citizens thanks to the widespread use of the English language. Universities and employment opportunities are open to Americans. For example, the Netherlands allows companies to exempt qualified foreign workers from 30% of income tax.
In Portugal, to obtain a residence permit, only an income 150% higher than the minimum wage is required, which is approximately 1,100 euros per month – a sum easily affordable for retirees from the U.S.
Photo: Portugal, Lisbon (pixabay.com)
In Spain, Americans can take advantage of the Beckham Law, which provides for a 24% fixed tax on income earned in the country. Italy is trying to attract high-income workers and allows them to pay a flat income tax of 100,000 euros per year, regardless of how much they earn.