Missile attack on Kyiv: Russians targeted power grids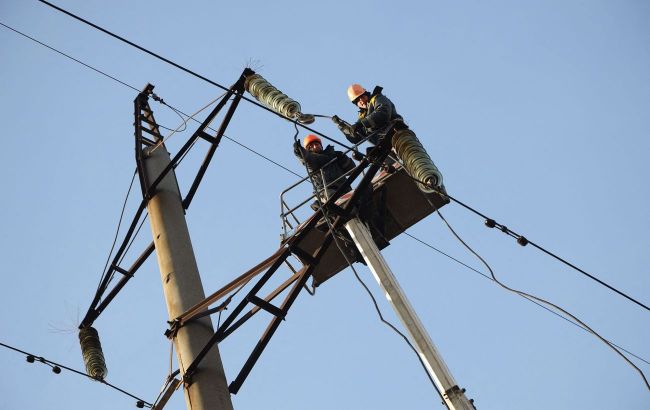 Illustrative photo (Getty Images)
During the missile attack on Kyiv and Kyiv region on Thursday, September 21, power grids were damaged, leaving thousands of people without electricity, according Dmytro Sakharuk, the executive director of DTEK (largest commercial energy operator in Ukraine).
"Yes, the grids in Kyiv and Kyiv region were damaged. About 3,000 consumers in Kyiv region and around 1,000 in Kyiv itself were left without electricity. We restored power to consumers within an hour and then proceeded with repairs throughout the day," he said.
Sakharuk suggested that the Russians have begun targeting Ukraine's energy infrastructure, similar to what occurred last fall and winter. He does not rule out the possibility of further attacks.
"It's already clear that it's happening. They are indeed targeting infrastructure. And I believe they will continue to do so," said the DTEK director.
Massive shelling of Ukraine
Yesterday, on September 21, Russian terrorists fired 43 missiles at Ukraine from strategic aircraft. Anti-air defense forces managed to intercept 38 of them, but some managed to hit their targets.
Ukrenergo reported that this was the first attack on the energy sector in the past six months. Damage was reported in the Rivne and Zhytomyr regions.
There were no direct hits in Kyiv, although missile fragments fell in several districts. At least seven people were injured as a result of the attack, with several hospitalized.
For all the consequences of the hostile attack on September 21, please refer to the RBC-Ukraine's report.