Ministry of Defense prevented supply one million low-quality food packages for Ukrainian military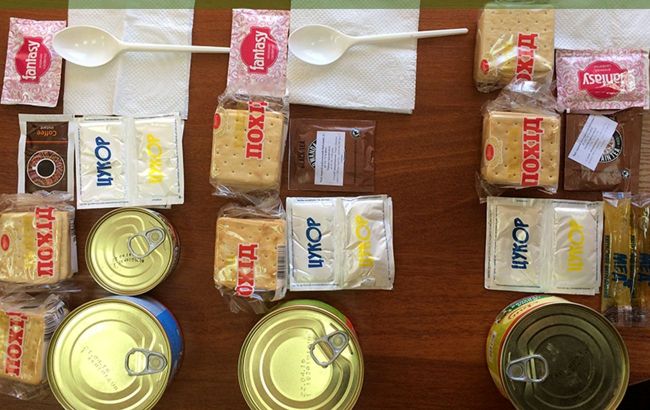 The company wanted to supply one million low-quality food packages for Ukrainian military (Illustrative photo: mil.gov.ua)
The company agreed with the Ministry of Defense to supply a million substandard food kits for Ukrainian military personnel. However, law enforcement authorities prevented the transfer of the products, according to the Prosecutor General's Office.
Prosecutors in court proved the illegality of the provisions of the additional agreement to the contract for the purchase of food kits for the military, which the Ministry of Defense concluded with the commercial entity.
This concerns a million food kits worth 430 million hryvnias.
The additional agreement to the contract envisages the purchase of food kits that do not meet the established legislative norms for military nutrition and do not provide for the proper satisfaction of their needs.
Moreover, this agreement records that the Ministry of Defense accepted substandard products.
The court confirmed that the conclusion of the additional agreement to the contract was made in violation of the requirements of the current legislation and is contrary to the state's interests.
Procurements at the Ministry of Defense
The Ministry of Defense has been involved in several scandals related to procuring food and ammunition at inflated prices.
Recently, journalists conducted an investigation in which they claimed that the Ministry of Defense allegedly purchased winter jackets for the military from a Turkish company but at an inflated price. The price of the jackets increased threefold during delivery.
Moreover, investigators found out that the jackets that arrived in Ukraine from Türkiye were not winter jackets but summer ones.
Following this, Minister of Defense of Ukraine Oleksii Reznikov offered a bet to a couple of MPs and a journalist. He stated that he is ready to resign if it turns out that the department delivered 180,000 summer jackets instead of winter ones. Otherwise, he proposed that Deputy Anastasiya Radini leave and journalist Mykhailo Tkach quit his publication and refrain from journalism for three years.