Military can be engaged in either politics or war - Zelenskyy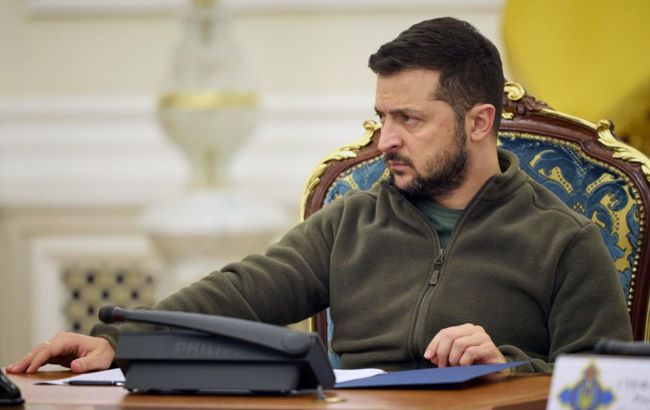 Ukrainian President Volodymyr Zelenskyy (Photo: president gov ua)
Military personnel on the battlefield should be engaged exclusively in military actions, not politics. If an army person thinks about getting involved in politics while on the front line, it is a "huge mistake," according to President Volodymyr Zelenskyy.
"Various political forces are pushing the military into politics. It was after 2014, when each political party wanted some military men, stars of the war, and I believe that was a very big mistake," he said.
In the president's opinion, if a military person decides to pursue politics, it is their right, but then they should enter politics and cannot be involved in warfare.
"If you manage war keeping in mind that tomorrow you will do politics or elections, then in your words and on the front line you behave as a politician and not as a military man, and I think that is a huge mistake."
Zelensky added that it is important not to lose the absolute understanding of hierarchy because it does not lead to national unity.
"With all the respect to Gen Zaluzhny and to all the commanders who are on the battlefield, there is an absolute understanding of the hierarchy, and that is it, and there can't be two, three, four, five. It is one, in accordance with the law, and in times of war this can't even be discussed. That does not lead to the unity of the nation," he concluded.
As reported by RBC-Ukraine, an article by Chief of the General Staff Valerii Zaluzhnyi Valerii Zaluzhnyi in TIME stating that the war in Ukraine has taken on a positional character sparked a sharp reaction from the Presidential Office. Moreover, the agency's sources confirm that relations between Zelensky and Zaluzhny have deteriorated recently.