Military aid to Ukraine: Austin urges Western allies to 'dig deep'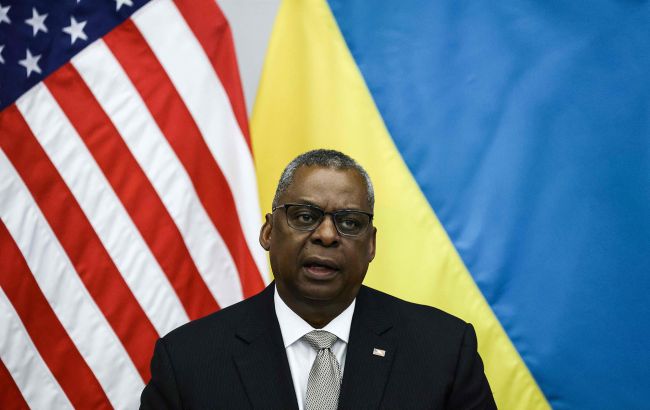 Pentagon's Chief Lloyd J. Austin III (GettyImages)
During today's Ukraine Defense Contact Group meeting, Western allies are discussing strengthening Ukraine's air defense systems. They also address the issue of supplying the Armed Forces of Ukraine with the necessary military capabilities for the ongoing counteroffensive, as US Secretary of Defense Lloyd J. Austin III said before the meeting started at NATO headquarters in Brussels.
"Ukraine's fight is a marathon, not a sprint. So, we will continue to provide Ukraine with the urgent capabilities it needs to meet this moment, as well as what it needs to keep itself secure for the long term from Russian aggression," Austin said.
He explained that today, the contact group will focus on enabling Ukraine to protect both its citizens and critical infrastructure with air defense assets.
"These contributions are shielding Ukrainian civilians from Russia's merciless missile and drone attacks. This group's donation of Patriot and NASAMS systems are saving Ukrainian lives. And I ask the members of this contact group to dig deep to provide Ukraine with air defense assets and ammunition it so urgently needs to protect its citizens," Austin said.
He added that the allies would also adapt their systems to meet the trending circumstances on the ground in the changing needs of Ukraine's forces.
Ukraine Defense Contact Group meetings
Today is the 13th meeting, dedicated to providing military aid for Ukraine by Western allies. Previously the meetings were held mostly at Ramstein Air Base in Germany. Today the participants are discussing the issue of an aviation coalition and training Ukrainian pilots. The group will also discuss strengthening military aid for a successful Ukrainian counteroffensive.
The meeting has already begun at NATO headquarters, Defense Minister of Ukraine Oleksii Reznikov is also present.
NATO Secretary General Jens Stoltenberg said ahead of the group meeting that NATO allies have already begun training Ukrainian pilots on F-16s aircraft, which will eventually allow partners to deliver modern aircraft to Kyiv.